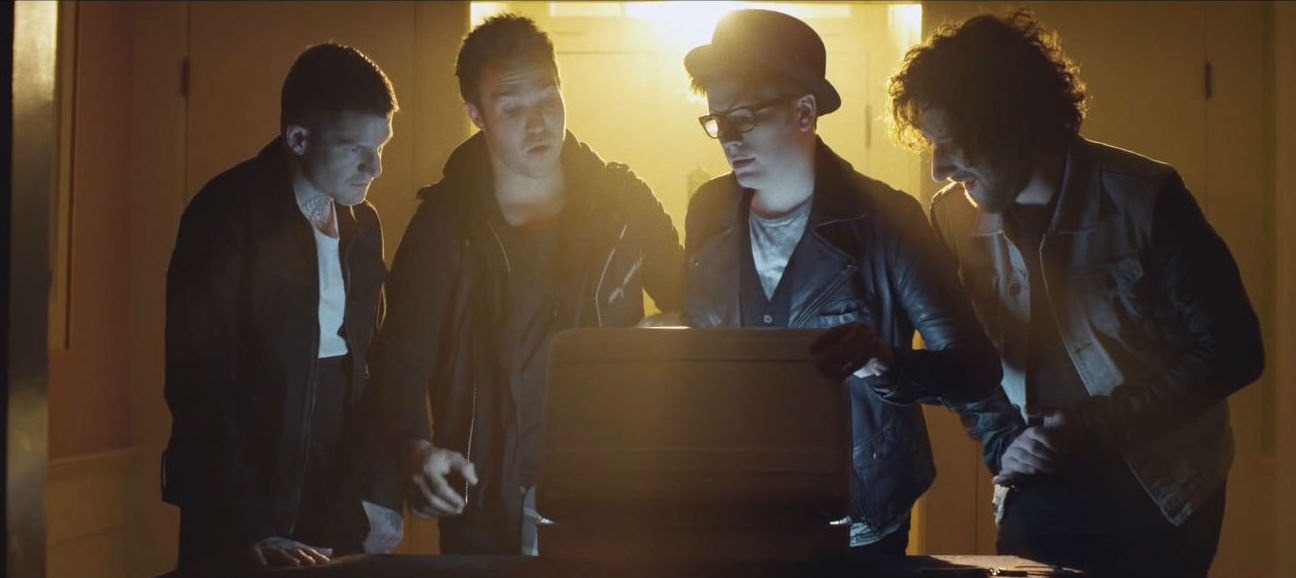 Fall Out Boy have prepared a special Christmas video treat: "A Dramatic Reading Of Fall Out Boy Fan Confessions Read By Fall Out Boy"
December 23, 2014
Make sure you sit down before you click the Youtube button below: Fall Out Boy have posted a truly hilarious video, titled "A Dramatic Reading Of Fall Out Boy Fan Confessions Read By Fall Out Boy". In the video clip of the year, the band reads out the most mindblowing lines from their fans messages such as:
"I want Patrick to shove his Fedora up my ass"
"I have such a lady boner for Pete's new blonde hair"
"Patrick speaking French is like "F*ck me right now!" and many more.
We'd recommend Fall Out Boy to turn it into a full comedy show, since such messages can be found in thousands on every band's social networks – you just need to check for comments now and then.
On January 20, Fall Out Boy are set to release their latest studio album, American Beauty/American Psycho. Meanwhile, enjoy this:
[huge_it_slider id="1″]