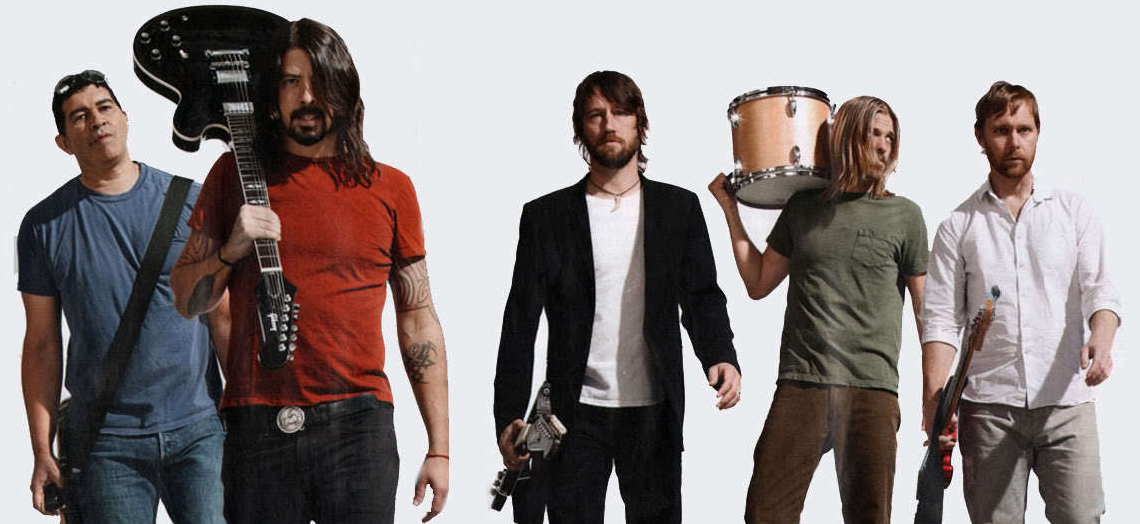 Italian fans have started an unheard-of campaign, hoping to bring Foo Fighters to the town of Cesena. In 4 months they intend to raise €40,000 and organize a public jam of 1,000 musicians in July
December 19, 2014
The campaign organizers say they decided to go for "something that will end up straight in the Guinness Book of World Records".
Earlier this year, a similar campaign launched by American fans resulted in a long-awaited Foo Fighters show on September 18 in Richmond, Virginia, where the band played for the first time since 1999. Back then the fan team managed to sell 1,400 tickets for a hypothetical Foo Fighters show in attempt to have been heard by their rock idols.
The idea Italian fans of Dave Grohl and company came up with is pretty unusual and truly grandiose in its scale and effort. In the first phase of the project – from December till April – €40,000 are to be collected through donations, crowdfunding, events, sponsors and so on. This amount is needed to cover expenses for the July event: electricity, permits, amplifiers, miles of cables, headphones, mixers, trucks, drones, camera operators, lighting and much more.
"In April we will know if the money received is sufficient to realize the Rockin'1000", they wrote on the project's website. The organizers promise that the money will be taken only if the campaign manages to reach the necessary figure to set up a 1000 musicians' public jam titled 'Learn to Fly' . In case they fail to collect €40,000 (roughly $50,000), every cent will be refunded to the donators.
At the same time, the auditions have begun in order to find 250 singers, 350 guitarists, 150 bassists and 250 drummers to fulfill the project in mind. When and if the money has been collected, 1,000 chosen performers will be given instructions on the upcoming event in Cesena. The team behind the campaign totally realize the immensity of their plan: "Yes, we chose to shoot up high… and call a thousand musicians, amplify them, coordinate them, record them, doing the shooting from the floor, with drones and produce a video that will travel around the world", the organizers say on the Rockin' 1000 website. "All this costs a bundle of money".
The video of the live performance, planned to be recorded in July 2015, will be sent to Foo Fighters in the hope to get the band to play for Italian fans. In addition, the main campaign contributors want to ask Grohl to perform a song for them in private, at home, as a special treat for their financial help.
"If you are unable to win these, the entire remaining amount will be donated to charity", states the website. But the founders of the campaign are pretty optimistic about the outcome. And they have their reasons to believe in it: over the first two days of the campaign almost 1500 has been raised, so the campaign seems to have all chances to reach its goal of €40,000 "We are doing it to show that if the people of Rock join, they can get what they want".
Watch the video invitation to participate in the project below.
[huge_it_slider id="1″]