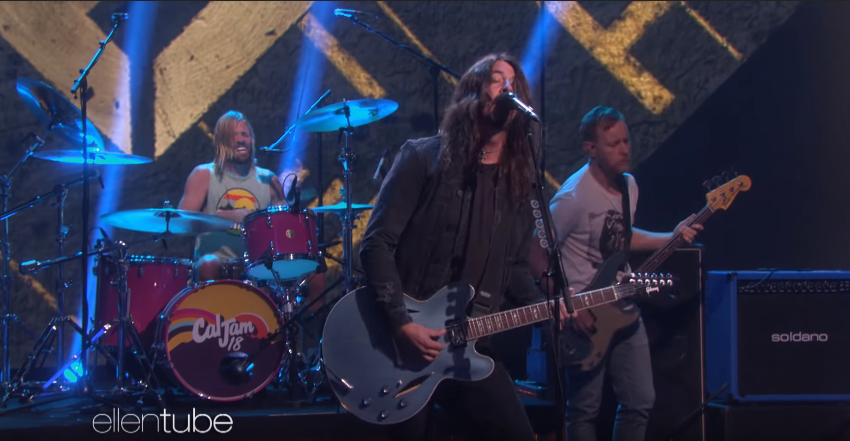 "The coolest rock band in the world" Foo Fighters came to perform on the stage of Ellen show
May 12, 2018
Ellen Degeneres show had very special guests last this past Friday – Foo Fighters with their song 'The Line'. In fact, she introduced them "the coolest rock band in the world". Watch the video below.
More: Watch FOO FIGHTERS perform on roof of the house constructed on BRIT Awards stage
'The Line' is taken from their 2017 album Concrete and Gold. Foo guys are currently doing a North American tour, check out the remaining dates here.
You can purchase Concrete and Gold here.
Don't miss the latest news about your favorite bands with AlteRock website and join AlteRock Facebook and Twitter to stay tuned for rock and metal news.