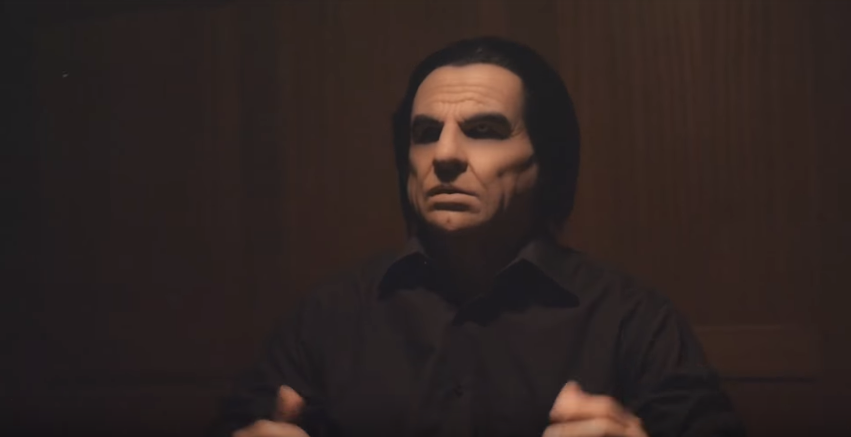 Ghost have shown all their vocalists in 'Chapter Three: Back On The Road' music video
April 30, 2018
The lead singers of the Swedish mysteriously dressed band Ghost have changed quite a few times. The band recently introduced a "new" frontman, Cardinal Copia, and revealed their upcoming fourth album, Prequelle. But now, in part three of their 'Back On The Road' series of videos Ghost have shown all three Papas together.
The clip sees Papa Emeritus I, II and III "back in the spotlight forever", quoting Sister Imperator who introduced 'Chapter Three'. But it might be not exactly what you're expecting to see, both in the video and on the upcoming Ghost tour. The other Papas will appear as "embalmed" corpses on the road during the tour!
Ghost's US tour kicks off May 5 in Riverside, CA. Excited to see them live? Then be sure to check out the tour dates and locations below.
The upcoming studio album, Prequelle, is due out June 1. The band also held a press conference ahead of their upcoming tour. You can see some video footage below.
More: GHOST take home best metal performance Grammy for 'Cirice'
Ghost 2018 Tour Dates:
05/05 – Riverside, CA @ RMA
05/06 – Tucson, AZ @ Tucson Music Hall
05/08 – Houston, TX @ Revention
05/10 – Chattanooga, TN @ Tivoli
05/11 – Cincinnati, OH @ The Taft Theatre
05/12 – Detroit, MI @ The Fillmore
05/13 – Columbus, OH @ Express Live
05/15 – Port Chester, NY @ The Capitol Theatre
05/16 – Syracuse, NY @ Crouse Hinds Theater
05/18 – Pittsburgh, PA @ Benedum Center
05/19 – Philadelphia, PA @ WMMR BBQ
05/20 – Washington, D.C. @ Warner Theatre
05/22 – Asheville, NC @ Thomas Wolfe Auditorium
05/23 – Nashville, TN @ Tennessee PAC
05/25 – St. Louis, MO @ Peabody Opera House
05/26 – Pryor, OK. @ Rocklahoma
05/27 – Memphis, TN @ Cannon Center
05/29 – Fort Wayne, IN @ The Clyde Theater
05/31 – Milwaukee, WI @ Riverside Theater
06/01 – St. Paul, MN @ The Palace Theater
11/16 – Los Angeles, CA @ The Forum
12/15 – New York, NY @ Barclays Center