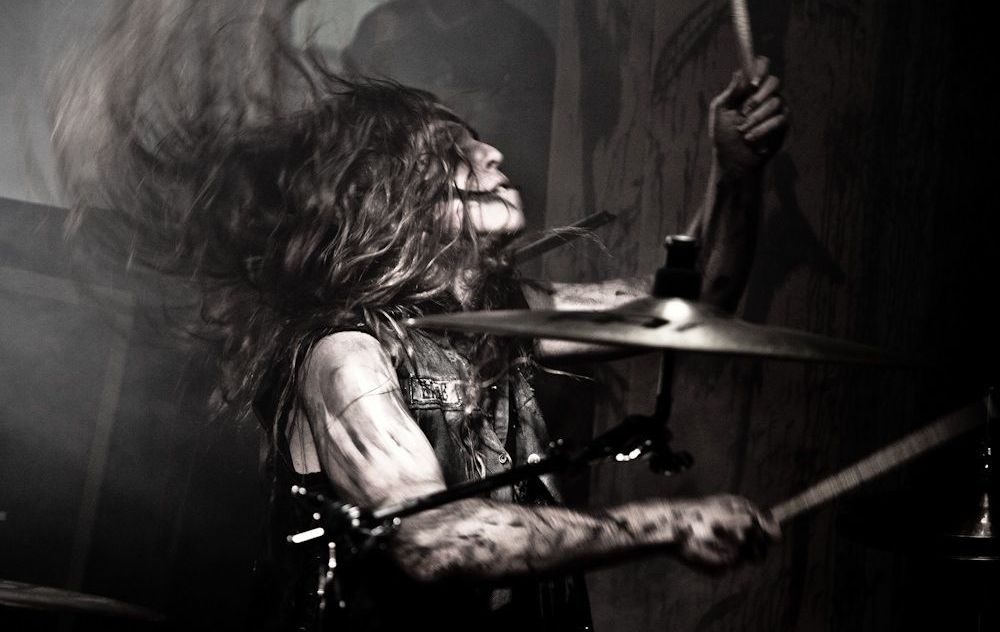 After the news of his exit had leaked, Tom Hane took to Instagram to confirm it officially
March 16, 2016
Here is sad news from In This Moment camp: the band's longtime drummer Tom Hane has announced he's leaving the group. The news of Hane's departure from In This Moment surfaced before the planned date of the official announcement, so the drummer decided to talk directly to the fans. He wrote on Instagram: "Well, I wanted to wait (out of respect for ITM's wishes) but seeing how it's out in the open now, I'll explain. Yes, I have left In This Moment."
Hane also admitted in the the post that all this time he "struggled to be truly happy creatively." He went on to explain: "The reason I started drumming / writing music was because it made me happy. I didn't want to stay for the wrong reasons. This WILL NOT be a departure from music for me. I have some great things on the horizon and hope you all join me in my new journey." In This Moment have not responded with any official comment on Hane's exit yet.
Hane became part of In This Moment in 2011 contributed to their 2012 breakthrough album Blood and the following even more successful record, Black Widow, in 2014. You can check out his full message to fans in the Instagram post below.
In This Moment will soon be back on the road with their spring and summer tour dates, starting with European shows booked for May. Then, the band will join rock legends Korn and Rob Zombie on their co-headlining tour in July running into September. By the time the spring/summer tour kicks off, the band will obviously have added a new drummer to their tour route.
What do you think of Hane's exit from In This Moment? Share your thoughts in the comments, and join Alterock Facebook and Twitter to stay tuned for rock and metal news.