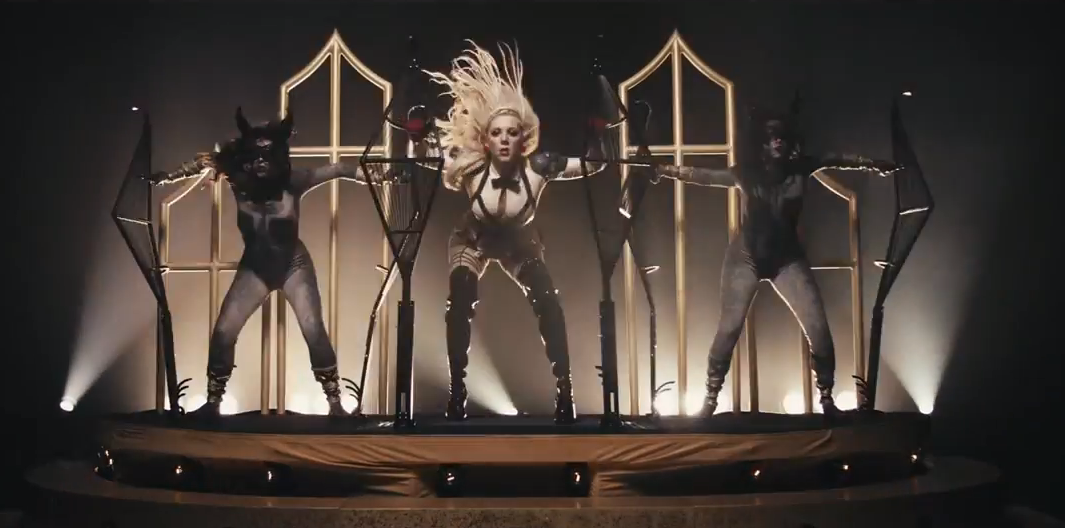 Maria Brink, The Vocalist of The Band In This Moment Is Taking On The Character of Powerful and Fearless Black Widow On The New Tour
The offical release of In This Moment new studio album titled Black Widow is due November 17. The whole album is streamed now on SoundCloud. The band's previous work, 2012's CD titled Blood, sold over 250,000 units in the US alone and brought the Los Angeles group true worldwide fame. The first single, released off the upcoming album, "Sick Like Me", stirred up the audiences by its stunning music video, reminding of Marilyn Manson and Lady Gaga's in-your-face videos at the same time (see below).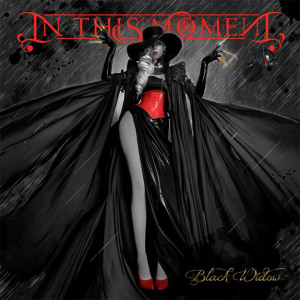 The highly visually provocative leader and singer of the band Maria Brink reveals the central character of the black widow is a metaphor for an innocent young girl who is exploring the essence of life with its traumas and experiences and is searching for the balance of light and darkness. Her experience makes her a "poised and powerful creature", Maria explains. The band's lead guitarist Chris Howorth adds that the title Black Widow "fits the image of Maria as this powerful heroine. If you think of the boys in the audience watching our stage show, she's like the black widow pulling them all in", the musician commented on The Fillmore.
Maria Brink admits she didn't use to be that confident and bold in self expression, both musically and visually, before the band came up with the previous album Blood. "It's almost like I was growing up in this industry," she unveils. "I swear I went from a girl to a woman. I used to hold myself back, and I had all of these fears. I woke up one day and realized it doesn't matter what anybody thinks. We have to do what we want to do. When I did that, I was freed. We could do this big grandiose show, and we could make the music we wanted. It began with Blood. That's where we started to come alive and figure out who we really are. We let go of any walls and limitations. Black Widow is us doing what's in our hearts."
Now that In This Moment is already touring with Twelve Foot Ninja, Starset and 3 Pill Morningto to promote the new record, the band's concept for stage performance seems to be the Olympic motto"Higher! Faster! Stronger!" as Maria Brink has chosen to be the Lady Gaga of the rock scene or even bigger: "The visual show to me has become so important," she told The Pulse Of Radio. "I like the visuals to be just as large and just as big, and we're really trying to create this show that nobody is bringing — almost a theatrical show and almost like a Vegas show where it turns scenes almost every song and performers and huge spiderwebs that I crawl and hang on".
While American fans are already enjoying In This Moment's most spectacular show program to date, for the rest of the world, still waiting, there are already several live videos available on Youtube from Black Widow Tour (see below).
In This Moment Tour Dates:
Nov 14     Coronado Theatre Rockford, Illinois
Nov 15     LC Pavilion Columbus, Ohio
Nov 17     The Fillmore Silver Spring Silver Spring, Maryland
Nov 21     Stage AE Pittsburgh, Pennsylvania
Nov 22     Sherman Theater East Stroudsburg, Pennsylvania
Nov 23     Freedom Hall Lancaster, Pennsylvania
Nov 25     Bogarts Cincinnati, Ohio
Nov 26     The Fillmore Detroit, Michigan
Nov 28     Saint Paul, Minnesota
https://www.youtube.com/watch?v=G0lQwiWjY9c
https://www.youtube.com/watch?v=BqJuFQIjvIM