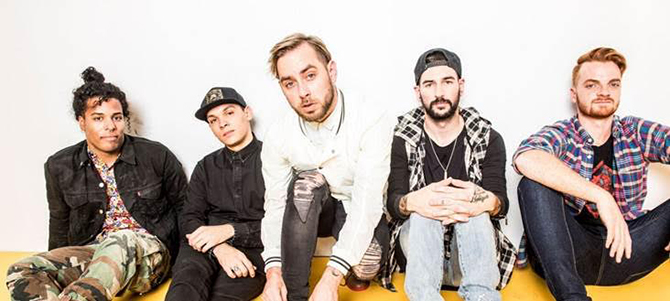 Issues have put out their new alternative metal track, 'Coma', from the upcoming album, Headspace
April 19, 2016
Issues are streaming a new song 'Coma', which they premiered during Zane Lowe's Beats 1 show. 'Coma' is featured on the band's upcoming album, Headspace, due out May 20 on Rise Records. Stream the new song and the accompanying band's interview below.
More: Watch ISSUES Play 'The Realist' Live in Their Hometown (at this location)
"Man, that song is probably like the next generation of Issues. It's kind of like our evolution. This new record, we really all put everything we had," the band told on Zane Lowe's Beats. "And we try to mature and evolve as a band. And that song really is a great representation of where we're headed. We've still got heavy elements but we're really just trying to bring the groove and like the soft, emotional side of us, get past all that teenage angst that we started with."
Issues have just finished their second US headline tour and are heading home for now. The band cannot wait to put out their new record, Headspace, even though the studio work wasn't easy because of creative differences of Issues band members. In the end, the musicians agreed to put their egos aside and concentrate on working as a whole, and not as separate individuals fighting for their self-expression on the record.
Their previous album, 2014′ self-titled debut LP, reached #9 on the US Billboard 200 chart. It also hit #1 on Billboard's Top Hard Rock Albums. The material for the forthcoming album, Headspace, was recorded in August 2015. At the end of last year, Issues won the award for Artist Of The Year at 2015 APMA Awards, where they shared the stage with Linkin Park, Of Mice & Men, Bring Me The Horizon and Pvris.
Listen to 'Coma' below and to the band's chat with the show host below. What do you think of the new track? Leave us your comments below and stay tuned with Alterock Facebook and Twitter to never miss on the news about your favorite alternative music!