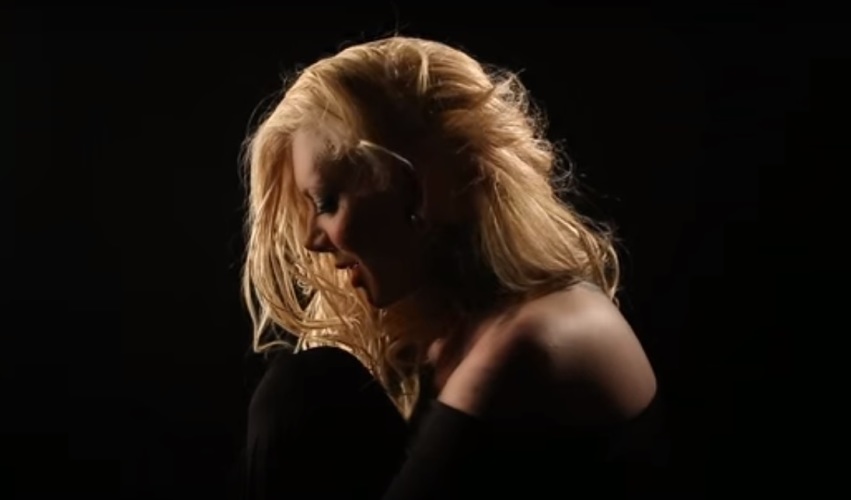 In This Moment have unveiled Maria Brink-directed intimate video for 'The Fighter'
April 12, 2016
If you are expecting to see another visual powerhouse from In This Moment like previous 'Sex Metal Barbie' or 'Sick Like Me' music videos, get ready for a different sort of atmosphere in the new video for 'The Fighter'. The clip is not in-your-face but is certainly powerful in its own, intimate way.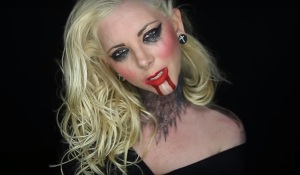 Directed by In This Moment's Maria Brink in collaboration with Jeremy Saffer, the video a close-up visual, which solely features Brink as she sings the song soulfully and intimately. Lyrically, the track depicts Brink as a fighter and survivor rather than a victim. In This Moment's frontwoman unveils a deeply personal yet unbeatable side of her personality. Read how she describes the idea behind the moving video:
"I'm really excited for everyone to see "The Fighter" music video", the singer comments. "I decided to do a stripped down, intimate video to go with the nature and the meaning of the song. I wanted to show everybody a more vulnerable side of myself and take out all the bells & whistles. This song is about rising to our fullest power and overcoming tragedy. I hope everybody enjoys it and special thanks to Jeremy Saffer for collaborating with me on this."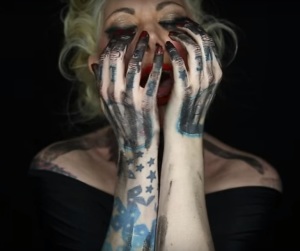 'The Fighter' is featured on the In This Moment's latest album, Black Widow, which the rockers have been successfully harvesting for over two years now.
In This Moment will jump back on the road for extensive spring/summer tours. June 18 – July 12 the band will be headlining the Hell Pop tour with Hellyeah as direct support. Then the group will join Korn and Rob Zombie on their co-headlining US tour, with the dates booked all the way into early September 3. In This Moment will perform as an opening act for the two renowned bands.
Share your thoughts in the comments, and join Alterock Facebook and Twitter to stay tuned for rock and metal news.