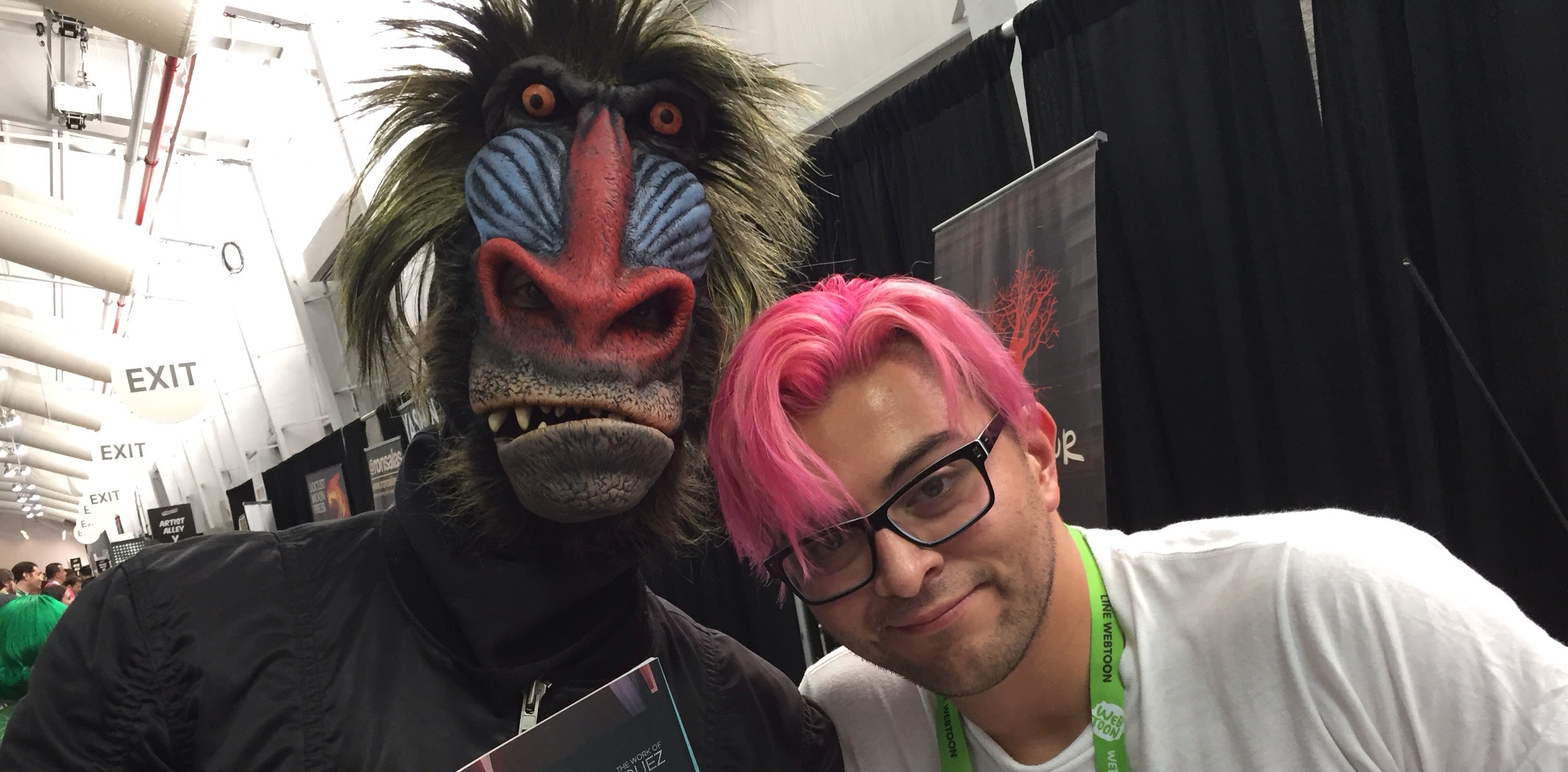 This past weekend Comic Con goers had no idea that among them was the frontman of Thirty Seconds to Mars taking photos with unsuspecting fans
October 12, 2015
It's no surprise that many celebrities are huge fans of comics (and some of them are even actors in the films built on comics, right?), so the annual grand happening New York Comic Con was damn tempting to join for many actors and musicians. But what's the best way to not miss the even while going undisclosed? Wear a mask, of course! Especially because disguise as monsters and fictional characters is what the whole festival is about.
As Loudwire reports, over the weekend actors Jared Leto and Mark Ruffalo had an awesome chance to go unnoticed and had a lot of fun at the party. Thirty Seconds to Mars frontman did his best to keep his persona secret: only his eyes were unmasked, so Comis Con goers took pictures with the monstrous "creature" having absolutely no idea who was hiding behind the mask! Leto, who we will see soon in the Suicide Squad movie, didn't miss the chance to take a photo with and a a green-haired fan dressed as Joker, which the actor later twitted out with the caption "He has no idea."
Read: JARED LETO Surprises With His Joker Look
Suicide Squad film, stars Jared Leto, Margot Robbie, Will Smith, Cara Delevingne and others,is due for release in August 2016. Check out Leto's photos from the event below, share your thoughts in the comments, and join Alterock Facebook and Twitter to always be in the know about your favorite rock bands!
He had no idea. 🙂 #NYCC2015 pic.twitter.com/zFWsrTbSGv — JARED LETO (@JaredLeto) October 11, 2015