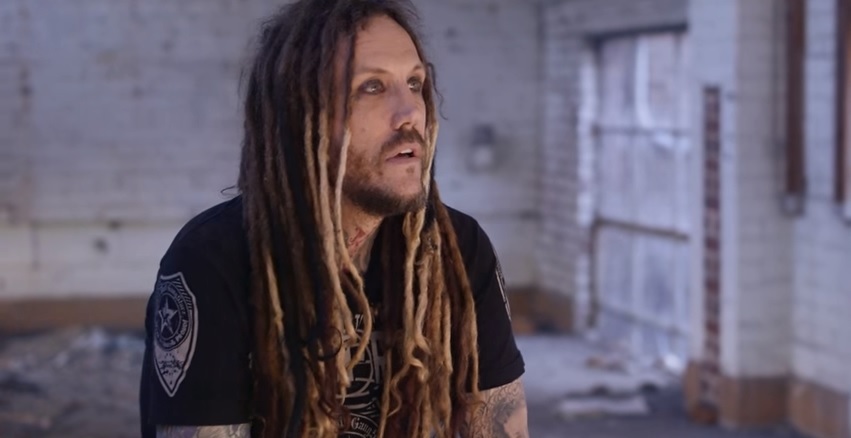 Brian Welch admits he was "sad, hurt and angry" and "didn't know how to process" his feelings
September 23, 2017
Following Chester Beinnington's recent passing, the entire rock community was posting their condolescences, grieving about the late rock icon. But the comment which came from Korn guitarist, Brian "Head" Welch, made many raise they eyebrows. Welch wrote he was very angry and "sick of this suicide shit" and criticized Chester's act, calling it a "cowardly" move. His full comment back then read:
"Korn guitarist took to his Facebook page to write: "Honestly, Chester's an old friend who we've hung with many times, and I have friends who are extremely close to him, but this is truly pissing me off! How can these guys send this message to their kids and fans?! I'm sick of this suicide shit! I've battled depression/mental illness, and I'm trying to be sympathetic, but it's hard when you're pissed! Enough is enough! Giving up on your kids, fans, and life is the cowardly way out!!!"
It's obvious Welch has received a pile of comments from outraged Linkin Park fans since then so the guitarist soon Facebook and Twitter to never miss on the news about your favorite alternative music!
">apologized for his impulsive first comment: "I didn't mean to sound insensitive about Chester. Just dealing with a range of emotions today. Love you Chester. I'm pissed that you did this, but I know this could have been me back in the day after getting wasted one night."
Now Welch has posted a thank-you message to fans and LP camp for their forgiveness. Welch explains he "spoke out from a broken heart", when the news of Chester's suicide broke, and the musician's death left him "sad, hurt and angry". Here is his full statement:
[quote align="center" color="#COLOR_CODE"]"When I heard the news about our friend Chester Bennington I was so sad, hurt and angry. In my shock and confusion I didn't know how to process my feelings correctly. I spoke out from a broken heart and I want to thank the LP camp, and all of my friends and fans for the forgiveness, understanding and grace that was extended to me. I am honored to celebrate Chester's life with our boys in LP, their fans, and many of my friends and colleagues in the music industry."[/quote]
Korn will be one of the bands to peform at Linkin Park's tribute show next month in Los Angeles, CA (October 27), joining in celebrating the life of Chester Bennington. This will mark Linkin Park's first live performance since Bennington's death this past July.
More: Linkin Park melt our hearts with music video for 'One More Light', the first clip since Chester's death
Do you like what we're doing? If so, help us grow by sharing the article – this way we can keep providing you latest news and fun interviews with your favorite bands! Stay tuned with AlteRock Facebook and Twitter to never miss on the news about your favorite alternative music!