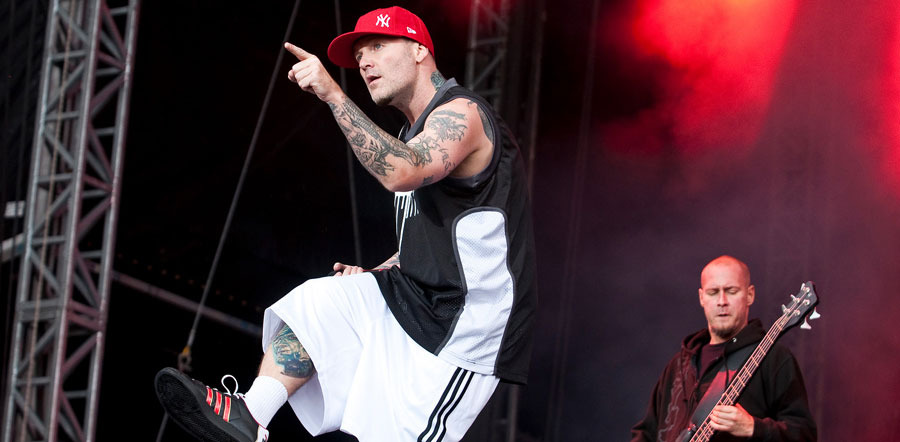 As you can imagine, the "Three Dollar Show, Y'all" sold out immediately
March 5, 2019
We wish all rockers would once in a while launch ticket sale for only $3, like Limp Bizkit have just did with their upcoming Los Angeles show. And the best part is that this Tuesday concert will see the band in their original lineup! The gig went on sale on Friday and got sold out "in the flashiest of flashes". Wouldn't you rush to get a 3-euro ticket?
The "Three Dollar Show, Y'all" will take place at Troubadour in West Hollywood and is titled so because after Limp Bizkit's debut album, Three Dollar Bill, Y'all$. Released back in July 1997, the record was nothing similar to what the band is putting out in 2000s. By the way, the album also featured a cover of George Michael's 'Faith', which, according to guitarist Wes Borland, led to Michael's disapproval of Limp Bizkit, who "hates us for doing it".
The upcoming $3-show will see the original lineup in the face of Fred Durst, Wes Borland, Sam Rivers, DJ Lethal, and John Otto. In addition to this exciting update, Limp Bizkit are apparently working on their sixth album, with their latest release to date being 2011's Gold Cobra (via Loudwire).
"Getting warmed up to actually make a brand new @limpbizkitalbum," Durst wrote on Instagram. "We would have started last Saturday but were displaced by the fires and lost some gear. Getting back on our feet and in the studio within the week."
What the singer is talking about is a destructive wildfire season reigning in California. Durst's SoCal home got into flames earlier this week, while Borland lost a few musical equipments in the fire. Well, if this $3-show can embrace thousands of fans, the musician will probably easily buy new gear afterwards…
What do you think of the Limp Bizkit $3-show idea? You know we want to know everything. Share your thoughts in the comments, and join Alterock Facebook and Twitter to stay tuned for rock and metal news.