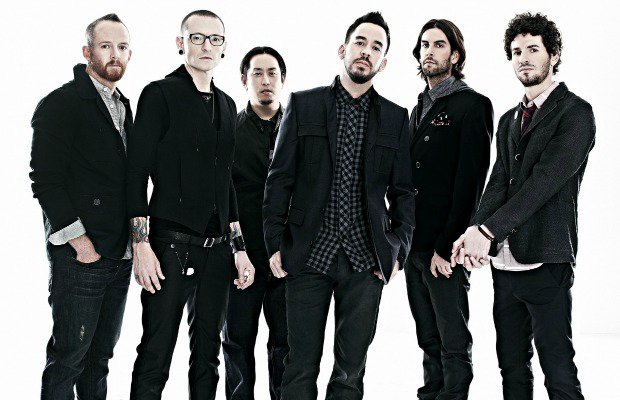 This might be the most atypical Linkin Park's song from the upcoming album, One More Light
May 10, 2017
Used to hearing the signiture Linkin Park's old school sound with clean and screamed vocals by Chester Bennington and rap from Mike Shinoda? Then check out there brand new song, 'Invisible', as you're in for a big surprise. This time it's Shinoda on the mic for the melodic vocals!
It's just a week ahead before we hear Linkin Park's new album, One More Light. But we've already got four tracks off of the new album: 'Heavy,' 'Battle Symphony', 'Good Goodbye' and today's release, 'Invisible.'
Over the past few years, Linkin Park have gradually been moving from their signiture energy-driven nu-metal to a more mid-tempo, laid-back style with catchy vocal paths. And if your music preferences haven't been changing gradually with LP's sound, you'll probably lift your eyebrows when you hear 'Invisible'.
Not everyone has been happy with LP's latest music development. As many of their longtime fans still look back at the album Hybrid Theory as the band's biggest masterpiece and "true Linkin Park", frontman Chester Bennington decided to put a full stop in this neverending comparing of LP today and back in year 2000:
[quote align="center" color="#COLOR_CODE"]"When we made Hybrid Theory, I was the oldest guy in the band and in my early 20s," the singer points out. "That's why I guess I'm like, 'Why are we still talking about Hybrid Theory?' It's fucking years ago. It's a great record, we love it. Like, move the fuck on. You know what I mean?"[/quote]
More: Have you heard LINKIN PARK's catchy new song 'Good Goodbye' feat. Stormzy yet?
Want to hear more Linkin Park news? Well, there is one more announcement in store. The band has been announced to perform at the Good Morning America concert series on ABC. As for touring with One More Light album, LP have recently unveiled they'll be touring with Machine Gun Kelly. Plus, this summer and early fall we'll see them on one stage with Blink-182, One OK Rock and occasionally Snoop Dogg in North America.
One More Light will hit the stores May 19, and we want to know which of the four recently released Linkin Park songs is your favorite! Do you like what we're doing? If so, help us grow by sharing the article – this way we can keep providing you latest news and fun interviews with your favorite bands! Stay tuned with AlteRock Facebook and Twitter to never miss on the news about your favorite alternative music!