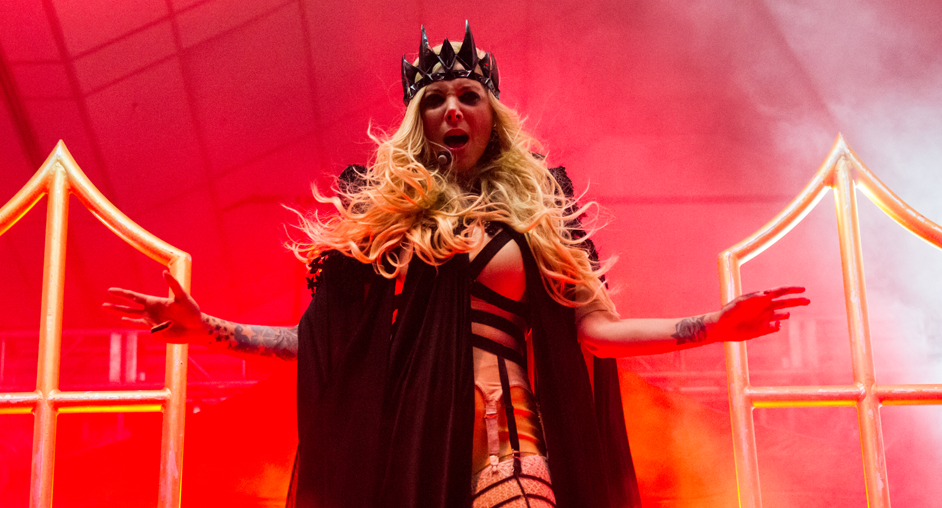 Sharon den Adel of Within Temptation has to pass her Rock Goddess crown to In This Moment's front lady, Maria Brink, who got almost 50% of votes this year
December 2, 2015
In This Moment's Maria Brink has received the award in the category "Rock Goddess", based on Loudwire readers votes. This year, she scored almost 50% of the votes, not leaving even a ghost of a chance to her female rivals in rock and metal.
It's already the second time the frontwoman wins this title at annual Loudwire Music Awards: she was first proclaimed Rock Goddess two years ago, and last year she was also close to winning in the category but got a little less voters' support than Sharon den Adel of Within Temptation.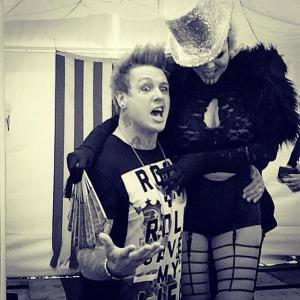 There has been a lot of media exposure this year for Maria Brink and In This Moment, due to a highly successful release, Black Widow, with its chart-topping hits, 'Sick Like Me' and 'Sex Metal Barbie'. Not to forget Brink's duet with Papa Roach's vocalist on single 'Gravity.' Maria has also performed as a video director this year, co-directing 'Big Bad Wolf' video and solely in charge of 'Sex Metal Barbie' music video.
More: PAPA ROACH surprise the audience during Illinois show by welcoming a special guest onto the stage – Maria Brink (click here to watch)
Among Brink's rivals were Halestorm's Lzzy Hale and Butcher Babies' Heidi Shepherd and Carla Harvey, who came respectively second and third in the voting.
In This Moment will jump on a tour in the U.K. after the winter holiday break, with the first city in the list being Paris on January 10. Find the rest of the dates at this location.
Do you agree with Loudwire readers' choice for Rock Goddess of 2015? Who else do you think should be crowned in this category? Leave us your comments below and stay tuned with Alterock Facebook and Twitter to never miss on the news about your favorite alternative music!