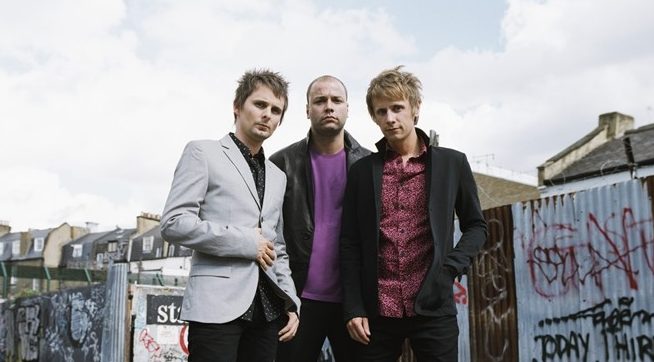 It's the first release from Muse after last year's one-off single 'Dig Down'
February 13, 2018
A great present for all Muse fans is coming this Thursday, following the Valentine's Day. The British trio is going to unleash a new single, 'Thought Contagion'.
The band started teasing the new song at the end of last week, posting an image of bassist Chris Wolstenholme, which appears to be the single's artwork. They have now confirmed that the track will be out on February 15.
'Thought Contagion' is first new material from Muse, following the release of one-off single 'Dig Down' almost a year ago, so fans are reacting with utmost anticipation. Especially, after the leaked news that the band had been working at Air Studios in London, recording three new songs.
Besides, Muse have been busy working on new music video, which could actually feature any of you. The group had sent out a casting call for actors for the video, reading: "We're looking for a couple of super edgy guys to play punk/street guys" and adding that wild hair, tattoos and piercings were welcome.
For the other role in the music video, Muse were looking for an 'elderly gal', preferably between 58 and 75, who would fit the description of a "lovely gal with a terrific character." And last but not least, Muse sent a shout-out for a 'huge bouncer', who would be "comfortable in a hazmat suit."
As covered by NME, the band confirmed last year that they had been working with Rich Costey, who produced their most renowned albums Absolution and Black Holes And Revelations. However, Muse warned us not to expect a new album in the near future, but instead a few singles and EPs.
[quote align="center" color="#COLOR_CODE"]"The good thing is we're gonna put out songs like Dig Down ahead of the album," said singer Matt Bellamy. "We're going to put out at least another three songs… or even more ahead of the next album coming out. People are going to see into the creative process as we're writing and recording the songs, and we're going to put them out quite soon after."[/quote]
Are you excited to hear Muse's new single? Do you think 'Thought Contagion' will musically continue the line of their last track, 'Dig Down'? Share your thoughts in the comments, and join AlteRock Facebook and Twitter to stay tuned for rock and metal news.