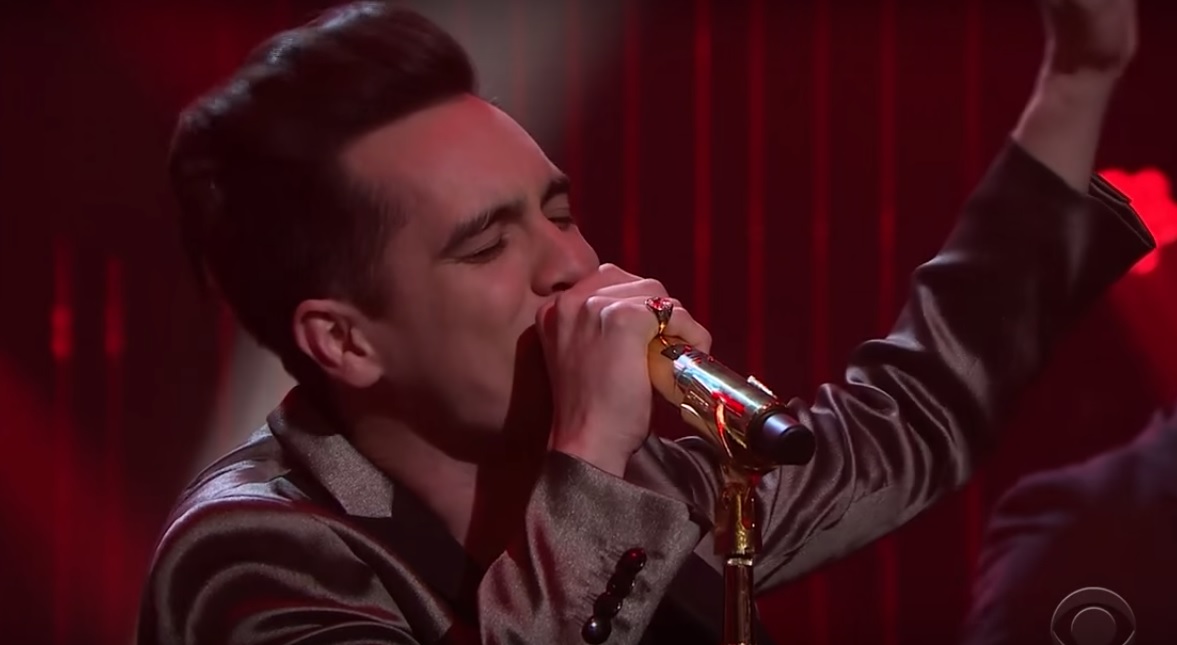 The material was recorded on Panic's latest Death Of A Bachelor Tour
November 21, 2017
A year and a half after the release of Panic! At The Disco's mega-successful album Death Of A Bachelor, we have a new release coming up from Brendon Urie, and it's going to make you very excited. Panic! have announced a live album, All My Friends We're Glorious, catching their Death Of A Bachelor Tour in 21-track format.
Brendon wrote in the official announcement: "You loved the Death Of A Bachelor Tour, and now you can relive that night over and over again without ever leaving your house."
The album features their best works from earlier albums and, of course, the beloved songs from the last effort, such as 'LA Devotee.', 'Don't Threaten Me With A Good Time' and more.
The record is set for release December 15, with both digital and limited-edition double vinyl versions available. You can also pre-order All My Friends We're Glorious starting Tuesday, November 21.
Which songs are you most excited to hear live? Share your thoughts in the comments, and join AlteRock Facebook and Twitter to stay tuned for rock and metal news.
All My Friends We're Glorious Tracklisting:
1. Don't Threaten Me With A Good Time
2. LA Devotee
3. Ready To Go (Get Me Out Of My Mind)
4. Golden Days
5. Vegas Lights
6. A Fever You Can't Sweat Out Medley
7. Hallelujah
8. Nine In The Afternoon
9. Miss Jackson
10. This Is Gospel
11. Death Of A Bachelor
12. The Ballad Of Mona Lisa
13. Movin' Out (Anthony's Song)
14. Emperor's New Clothes
15. Nicotine
16. Crazy = Genius
17. Let's Kill Tonight
18. Girls/Girls/Boys
19. Bohemian Rhapsody
20. I Write Sins Not Tragedies
21. Victorious