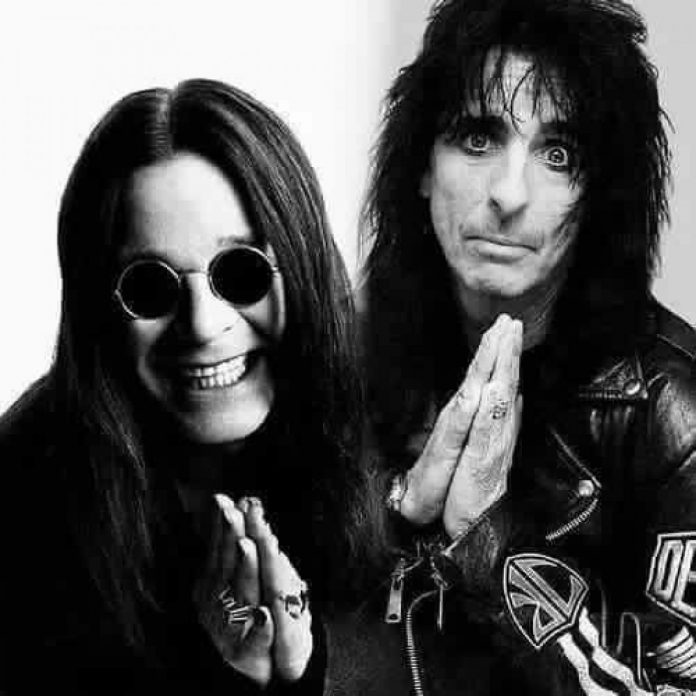 It turns out Alice Cooper and his wife had already gone through coronavirus before being vaccinated
As in various countries people over 65 years old get to receive their COVID-19 vaccine, veteran rock musicians get less and less sceptical about this procedure and encourage others to follow their example. Legendary rockers Alice Cooper and Ozzy Osbourne have just got their dose of the vaccine and shared how they are feeling.
As it has turned out, Cooper and his wife Sheryl had already had coronavirus. In a video for AZCentral, the couple confirmed they had got their "painless" vaccinations in Arizona, reports Alternative Press:
"We've already had COVID, but we got vaccinated anyway."
More: BLIND CHANNEL interview: "If there's only darkness, let's have a f–ing party in that darkness"
The Detroit-born rock musician has just celebrated his 73d birthday. Only a few months younger than him (also born in 1948) is Ozzy Osbourne, who has now officially received his first dose of the COVID-19 vaccine. The news came on Friday, when Osbourne showed up on ITV's Loose Women.
It's worth reminding that despite several health issues and Parkinson's diagnosis, Ozzy was originally sceptical about receiving the COVID-19 vaccine. We all remember him claiming in September 2020 on Blizzard of Ozz Special podcast that he didn't want to be among the first people to get the vaccine:
«You know what? You can give me anything, but I'm not gonna be number one on that fucking new vaccine," he said. "I don't want to be the first one to wake up with a set of fucking antlers in the morning."
However, the musician started changing his mind when his granddaughter Minnie (Jack Osbourne's daughter) and Sharon Osbourne had been both tested positive. This month, Ozzy took it way more seriously when offered a SiriusXM vaccine:
"I want to get the shot, but… I look at it this way," he said. "If I don't get it, if I don't have the shot, right? I know there's side effects and bullshit and… all these different conspiracies about the fucking vaccine. I look at it like this — if I don't get the shot and I get the virus, there's a good chance I ain't going to be here."
Having received the first dose of the vaccine, he commented that his arm was a bit sore but pointed out the accompanying relief:
"It was like being stabbed. No, my arm was a bit sore yesterday but I'm glad I got it, you know," he says. "As soon as I got it I felt relieved."
No wonder Ozzy felt relieved. It was only a few months ago that he suffered from the lung condition called emphysema, which increases his risk of death if one gets diagnosed with COVID-19.
In the meantime, both musicians are currently in works on their new music and releases. Cooper is getting ready to release his new album Detroit Stories, which is out on Feb 26. You can give a listen to his latest single, 'Social Debris', below. As for Ozzy, he is back in the studio with producer Andrew Watt recording Ordinary Man follow-up. On Friday, he launched an animated video for 'It's A Raid', his new collaboration with Post Malone.
Stay tuned with us on AlteRock Facebook and AlteRock Twitter!