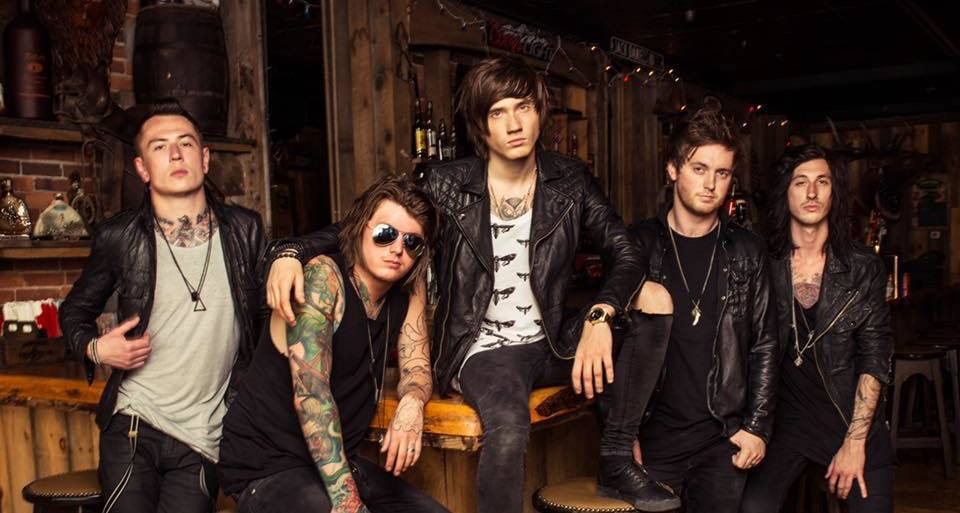 ASKING ALEXANDRIA have revealed they are «looking at next year, early next year" as to the new album release date
October 19, 2015
Asking Alexandria were recently asked about their 2016 plans in the interview with the Mike James Rock Show (see below). As to when the band's fans are to expect the new album, the first one with Denis Stoff on vocals, drummer James Cassells said, "We're looking at next year, early next year," revealed the drummer, who added, "I think we're [also] planning on releasing another music video and single in November" (via Loudwire).
The band has already done many live shows and festivals with Stoff as the front figure, including major shows in Europe and the Vans Warped tour in the U.S. "He's been chucked in the deep end for sure, but he's coming out swimming," comments Cassells.
As for the album release, the drummer admitted that they «have taken a long time doing it» and revealed that the new disc is now in the stage of mixing. "It's been so awesome just hearing the songs come together from the demos to tracking," says Cassells.
Asking Alexandria are wrapping up this year with tour dates in Europe, Russia and South America to later join forces with Bullet for My Valentine for their joint British Invasion tour in the U.S. and Canada in February 2016.
Check out the full interview below, share your thoughts in the comments, and join Alterock Facebook and Twitter to always be in the know about your favorite rock bands!
Watch ASKING ALEXANDRIA's new powerful music video for 'I Won't Give In'
[huge_it_slider id=»1″]