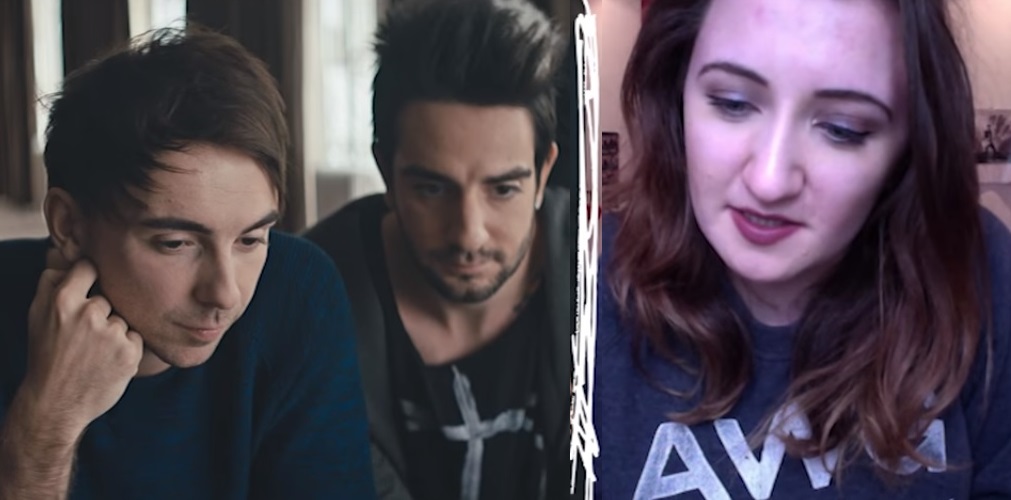 All Time Low have shared a video for 'Missing You' with fans' reactions to their unexpected videocalls
April 5, 2016
How would you feel if out of the blue your favorite band contacted you with a suprise videocall? We bet you probably would have reacted just like these lucky All Time Low fans in the new 'Missing You' video. Last February, the group sat down to surprise their loyal fans from all over the world with an unexpected videochat, and they've collected these emotional videos to put out an adorable music video.
"We've always felt like the videos for our songs are a chance to do something outside the box," vocalist and guitarist Alex Gaskarth explains. "This time around we took that one step further and used it as an opportunity to connect with ATL fans all over the world and find out how the band, and music in general, has played a role in their lives."
'Missing You' is featured on All Time Low's latest album to date, Future Hearts. The band is nominated in a number of categoties for this record at this year's APMA awards, which will take place on June 18. Frontman Alex Gaskarth and guitarist Jack Barakat will again host the awards ceremony.
All Time Low have also been announced to headline the summer X Games 2016 in Austin, Texas. The band will perform on June 4 at Circuit of the Americas.
Watch the band's new music video below. What do you think of the idea of such surprise videochats? Share your thoughts in the comments, and join Alterock Facebook and Twitter to stay tuned for rock and metal news.