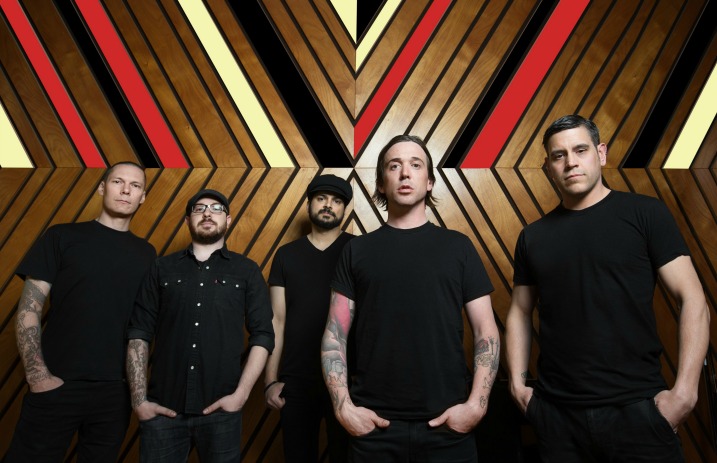 Prior to the release of Afraid of Heights album, Billy Talent unleashed its second single
June 6, 2016
Cheerful Canadian guys Billy Talent, who have sold one million albums in Canada by now and nearly three million in the whole world, are unveiling their second single from the forthcoming album — the track, titled 'Louder Than The DJ'. Give it a listen below.
Billy Talent's new full-length Afraid of Heights will be the band's first album since 2012. The release date of the new record is set for July 29 via The End/Warner Records. Afraid of Heights will be available for purchase in standard and deluxe versions on vynil, CD and in mp3 format.
Last month the band premiered the title track from the new album, 'Afraid of Heights', which you can also check out below in case you've missed it, alongside the tracklist of the new record.
Unfortunately, the band's drummer Aaron Solowoniuk wasn't taking part in the recording process for the upcoming album due to a recent multiple sclerosis relapse. Other Billy Talent members offered to postpone the recording until he gets better, but the drummer insisted they should move forward without him as it might take a while before he's recovered. With Solowoniuk's approval, Billy Talent asked Alexisonfire's Jordan Hastings to replace him on drums during the recording sessions.
More: BILLY TALENT's Drummer Takes a Break After Multiple Sclerosis Relapse — read here
The band is heading to Europe in June for summer rock festivals, followed by a range of Canadian, Australian and Japanese tour dates. In September Billy Talent will give a couple of shows in the US (stay tuned for more US dates), followed by an extensive UK tour in October and more European tour dates, booked all the way into late November.
Afraid of Heights Album Tracklist:
1. Big Red Gun
2. Afraid of Heights
3. Ghost Ship of Cannibal Rats
4. Louder Than the DJ
5 .The Crutch
6. Rabbit Down the Hole
7. Time-Bomb Ticking Away
8. Leave Them All Behind
9. Horses & Chariots
10. This Is Our War
11. February Winds
12. Afraid of Heights (Reprise)