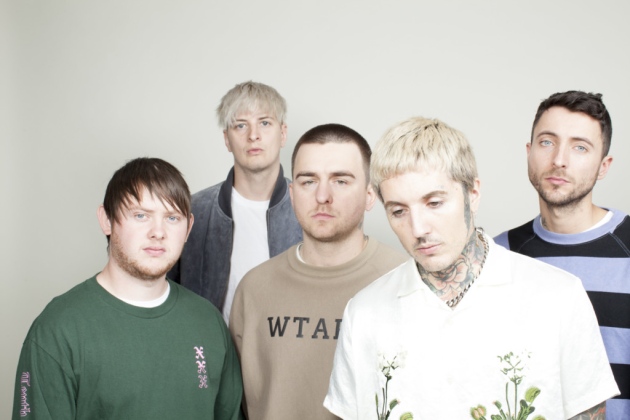 Oli Sykes draws energy from places of negativity: «If nothing makes you go mad, what the hell is up with you?"
December 10, 2018
As you know, the highly anticipated sixth album from Bring Me the Horizon, laconically titled amo (just like this, in lowercase) was originally due out on January 11, 2019. It was then, for some reason, delayed till January 25. Now frontman Oliver Sykes and keyboardist Jordan Fish, who both produced the record, talked to Alternative Press to open up about they as a band members have been going through since the release of 2015′ That's The Spirit.
Sykes and Fish openly spoke with Jake Richardson about «the emotional baggage» they've been carrying over the past few years. While on the surface, Bring Me the Horizon are enjoying a chart-topping, highly grossing music career, little did we know about their in-band issues as well as the struggles in personal lives. From «a failed marriage to the fear of losing a child to the deaths of close friends», quoting AP, Sykes and Fish used their music as a channel for the pain and found shelter in the support of their bandmates.
"There was so much to pick apart and so much emotional baggage," Sykes shared. "I refused to go to therapy or do anything about how I was feeling. And as much as I felt fine in myself, I knew I was treating other people differently…It's a primitive way to react, I guess.
"I'm thankful for the life I've got, and it's important that bad things happen to you so you can remove yourself from those situations," the frontman added. "It's not like I want to have negative feelings all the time, but it's so powerful to be in that place where you can be moved to the point of tears. There are so many unlucky people who are always at baseline and whose emotions are just constant, and just like it'd be a bad TV program to watch, it'd be a boring life to lead.»
[quote align=»center» color=»#COLOR_CODE»]«I agree with the sentiment of feeling sorry for people who never go crazy,» he concluded. «Because it says something about you if you don't; if nothing in this world makes you go mad, what the hell is up with you?"[/quote]
Are you stoked to hear Bring Me the Horizon's upcoming album, amo? Leave your comments below and join AlteRock on Facebook. Meanwhile, re-watch BMTH's Grammy nominated 'Mantra'!