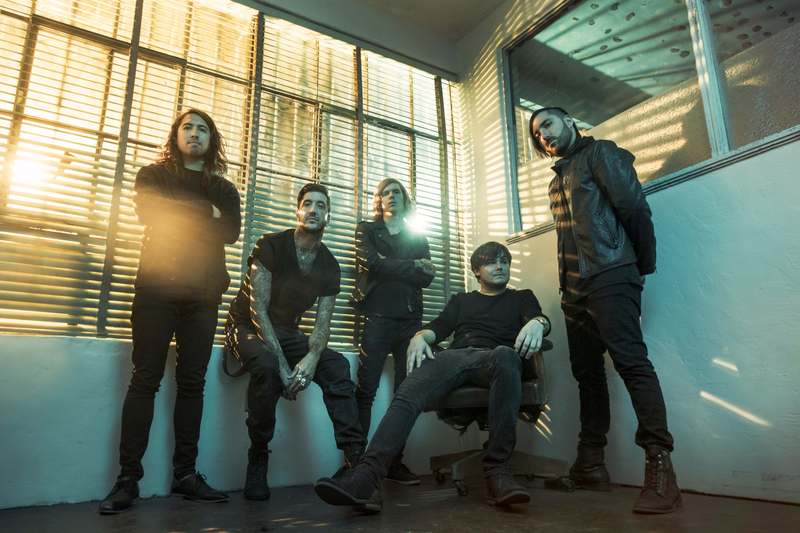 «I feel like life is always going to throw me a curve ball," the singer says
August 25, 2016
Austin Carlile definitely wasn' born with a silver spoon in his mouth, but he's been cutting his way through with unparalleled determination. After the singer underwent the phase of numerous surgeries last year and got back to touring recently, Carlile's worried fans sighed with relief. But the current touring trek turned out to be a harsh test for the frontman's fragile health.
Of Mice & Men's singer has suffered a collapsed lung during the show in Denver several days ago but managed to still finish the show. «I couldn't breathe right and I was gasping,» he tells Rolling Stone. «I managed to do the rest of the show. Then the medics came and gave me oxygen and the lung somehow kind of naturally re-inflated."
More: ISSUES' Tyler Carter Posts Open Letter to Austin Carlile
Was the vocalist taken aback by what happened? "Things like that happen every day and I've just learned to deal with them», he explains. «The best laid plans for Of Mice and Men often go awry. I can't plan for much because I feel like life is always going to throw me a curve ball."
Besides, Carlile recently shared pictures of himself in social media showing him on crutches and perform with a brace on his left leg, as Altpress reports. The singer is yet to comment on those posts.
More: Check out OF MICE & MEN's New Single 'Real' With Clean Vocals And Post-Grunge Twist
And the singer is not making it any easier for himself. According to Rolling Stone, Carlile quit taking prescription drugs earlier this year. "I decided I wanted to be off all the drugs and feel the pain every day and deal with it, rather than not feel anything at all,» revealed the vocalist.
«In January, I stopped taking anything and the next three months were the worst of my life. I would throw up in the middle of the night and lie there shaking in my bed, moaning and screaming. The pain was unbearable."