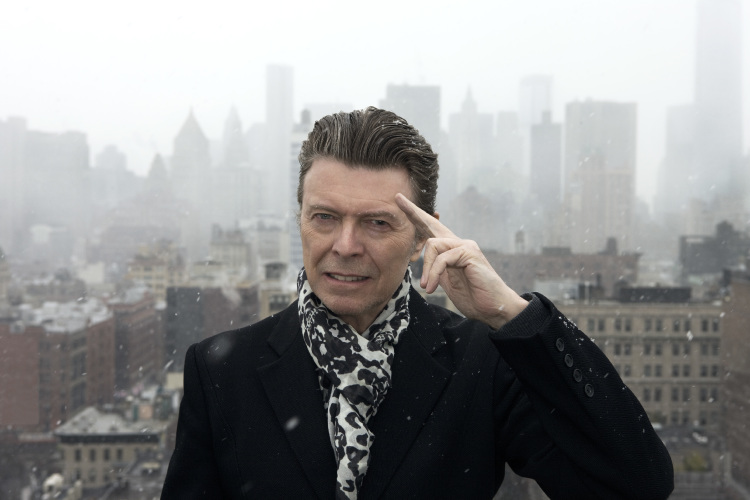 Iconic British singer David Bowie — a music innovator, wonderful poet and true original — died on Sunday after a long battle with cancer
«Ground control to Major Tom»… There are not many figures in British rock of the 70-80-s who stood out as prominently and shone as brightly as David Bowie. And he kept writing music and shining bright as long as he could, despite the 18-month battle with cancer he was going through. The musician released his brand new album, Blackstar, and premiered a music video for Lazarus just three days before his death. On Sunday, the news broke that Bowie passed away, two days after his 69th birthday. «David Bowie died peacefully today surrounded by his family after a courageous 18-month battle with cancer,» the artist's Facebook page read. «While many of you will share in this loss, we ask that you respect the family's privacy during their time of grief.»
More: Legendary rockers react to DAVID BOWIE's passing, launch anti-cancer campaigns
«Space Oddity,» «Changes,» «Fame,» «Heroes,» «Five Years», and of course the famous «Under Pressure» (written by Bowie and Queen) are only some of the songs which showed the world it's in the presence of true greatness and heartfelt poetry. One of the most unpredictable, original, mindblowing rock musicians, Bowie shared his music creativity and uniqueness with us for nearly five decades. Refusing to follow the beaten canons both in music and in his style, Bowie split the British and world music fans into two opposing camps: those who ridiculed and rejected his onstage personality and music, seeing him as a defiant weirdo, and those who felt so much on the same wave with the musician that he grew to be their music and fashion icon, one of a kind.
Throughout his life David Bowie presented himself to the world in a variety of inimitable alter-egos, be it an androgynous creature with loud-colored hair known as Ziggy Stardust, a "barman from hell" named Thin White Duke, an art rocker, a jazz impressionist or a spaceman Major Tom, and the list goes on. An uncountable amount of musicians metioned Bowie as the artist who influenced them immensely: among them are Nirvana, Duran Duran, Smashing Pumpkins, Marilyn Manson, Oasis, Ozzy Osbourne, Beck, Red Hot Chili Peppers, Lady Gaga, Nine Inch Nails and many more.
David Bowie was an artist till the very last second of his life and in his death as well, however unbelievable it may sound. Bowie most probably was aware the date of his death was approaching, when writing Blackstar album and recording the music video for 'Lazarus' (which premiered Jan 8), and he turned his last music works into messages his listeners would fully comprehend only after he's gone. His longtime friend and producer Tony Visconti wrote a touching tribute to the singer and called Bowie's death a «work of art». Not till the day he died did the world find out about his 18-month struggle with cancer. The singer chose to keep his diagnosis secret, even from some of his close friends. «I knew for a year this was the way it would be,» Visconti wrote in his dedication. «I wasn't, however, prepared for it. He was an extraordinary man, full of love and life. He will always be with us. For now, it is appropriate to cry.»
The director of Bowie's play Lazarus, Ivo van Hove, revealed that the singer told him he battled liver cancer and would not be able to attend some rehearsals. «Bowie was still writing on his deathbed, you could say,» van Hove told DutchNews.nl. «I saw a man fighting. He fought like a lion and kept working like a lion through it all.»
Despite always staying creative, either writing music or playing in films, already a decade ago David Bowie had to face the fact he could not tour anymore. The musician suffered a heart attack in 2004 and was bound to retire from touring with the exception of some occasional performances. Bowie's last singing appearance was a 2006′ duo performance with Alicia Keys.
The world has lost not only a legendary musician but one of the most theatrical and original artists ever on the stage, a pioneer in every kind of art he experimented with, and a truly influential poet, without whom modern music scene would not be the same.
Bowie was not just a music or film experimenter. The statements he made back in 70s about his sexual life were brave and almost unheard of at the time. Despite his marriage, Bowie claimed to be gay in British press in 1972, followed by the statement for Playboy in 1976 that he was a bisexual. The singer's daring comments in the media caused public outrage back then and brought massive attention of nosy journalists to his personal life. All the media fuss aside, it is a fact that he was married twice, both times to women: first, to Angie Barnett for ten years, who suspected him in an affair with Rolling Stones' frontman Mick Jagger later on, and then to Somali-American fashion model Iman. David Bowie and Iman were together from 1992 until Bowie's death. From his first marriage the singer had a son, Duncan Jones, who is now 44. From his second wife, Iman, Bowie had one daughter.
Iggy Pop, Bowie's longtime friend, wrote on the singer's death, «David's friendship was the light of my life. I never met such a brilliant person. He was the best there is». Billy Corgan wrote, «When a true star blinks out, the sky looks different, and never feels the same.» Mick Jagger commented, «David was always an inspiration to me and a true original. He was wonderfully shameless in his work we had so many good times together. He was my friend. I will never forget him.» Madonna posted the following words: «I'm Devastated! This great Artist changed my life! First concert i ever saw in Detroit! R.IP. » and went on to write «Talented . Unique. Genius. Game Changer. The Man who Fell to Earth. Your Spirit Lives on Forever!»
Photo credit: Jimmy King