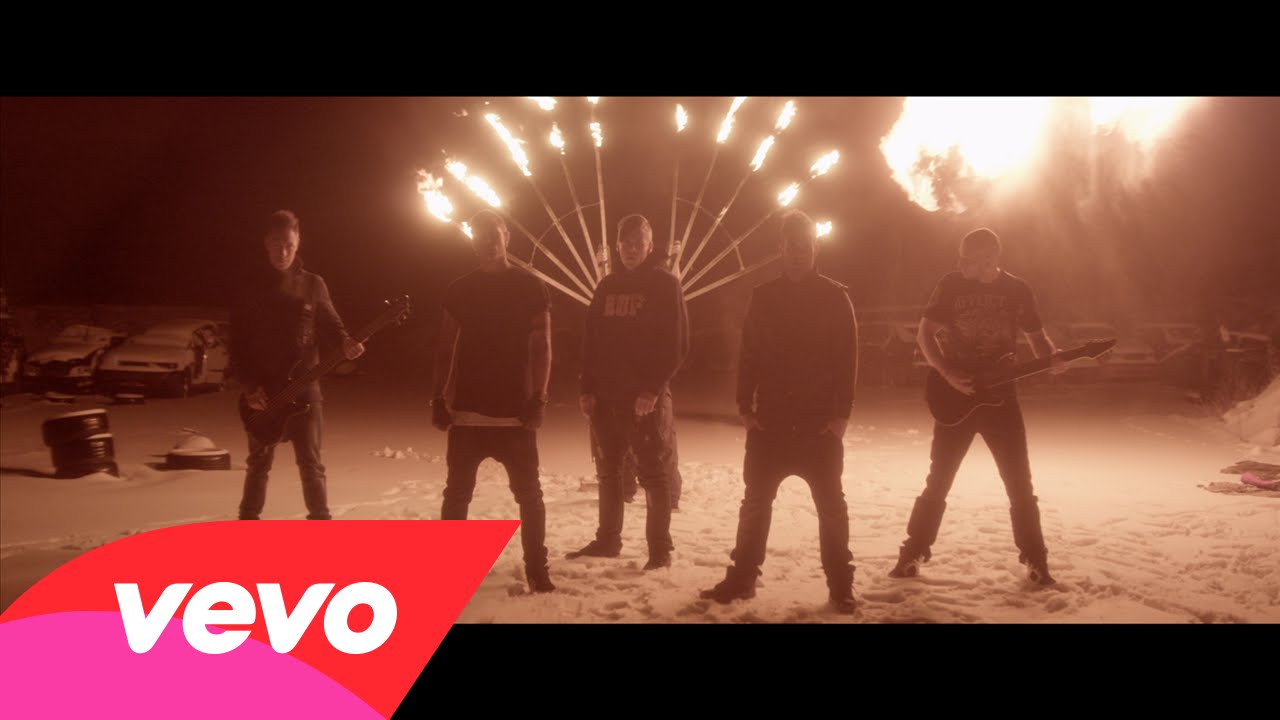 Dead By April Released Their New Video Beautiful Nightmare With Zandro Santiago But The Band Is Ready To Go On Without Him
Swedish melodic metal band Dead By April has released a new video for the track «Beautiful Nightmare» (see below), which is a part of their last album Let The World Know. The video includes pyrotechnics, fire-performances… and a little outdated band's line-up as a five-piece.
At the beginning of November, only a year after the original singer Jimmie Strimmel left the band to be replaced on harsh vocal parts by Christoffer "Stoffe" Andersson, the band has again been faced with another band member's departure.  On November, 3 the Swedes announced that Zandro Santiago, who was responsible for clean vocals through 2010-2014 had left, as well. Except this time Dead By April are not going to search for someone else to grab the microphone in the band. The official statement was posted on the band's website: «After much thought and discussion Zandro has decided to leave Dead by April and our show in Lycksele was therefore his last. We respect Zandro's decision to focus on other projects. As a result, we will continue as a four-piece with Pontus resuming his place in Dead by April as vocalist/guitarist. We'd like to take this opportunity to thank Zandro for all his years in the band and the great shows we've performed together.»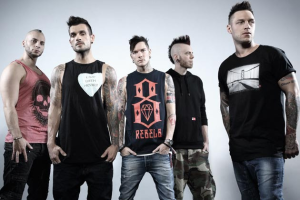 The reason for Zandro Santiago's leaving is that the singer has chosen to start his solo career path instead. «The time has come for me to take a new step in my career as an artist», Zandro commented in his official announcement. «It has not been an easy decision but after much thought and consideration I have decided to leave Dead by April. I am truly grateful for everything I've experienced during my time within the band, and for all the amazing fans I've met along the way.
You guys are THE best! A new path lies ahead of me. Music is my life, my passion and I'm going to continue doing what I love to do the most. There will be Zandro Santiago music released in a not too distant future».
The band's guitarist, keyboard player and the author of most of Dead By April's songs, Pontus Hjelm is now also the steady clean vocalist of the group, which hasn't caused that much dissonance among the band's fans so far as Pontus is basically returning to the role he had left in 2010. It is worth reminding that back then, in 2010 it was announced on the band's official MySpace page that Pontus Hjelm (guitarist, songwriter and singer at that time) had officially stopped being a member of Dead by April. Hjelm stated that he wanted to focus on being a songwriter. To the fans' surprise, at the end of the same year Pontus re-joined the band to help them out with guitar parts in the course of Russian shows when his mates were struggling with finding a proper new guitarist.
Dead By April Tour Dates:
Nov 29    Garvaren Nöje / Ljungby, Sweden
Dec 12    Idun Umeå Folkets Hus / Umeå, Sweden
Jan 30    Jyväskylän Paviljonki / Jyväskylä, Finland
Feb 7    Strömstad, Sweden
Copyright(c) 2014 AlteRock.net. All Rights Reserved.