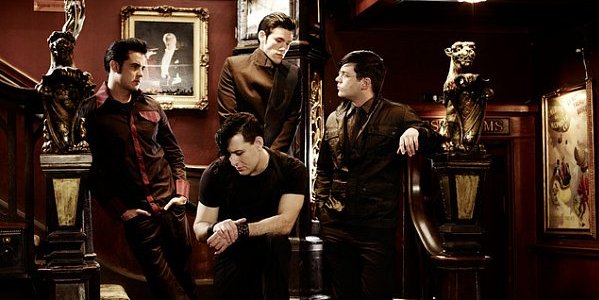 DOMMIN have shared a lyric video for 'The Quiet Man', with more surprises for their fans in store…
October 13, 2015
Los Angeles alternative rockers Dommin have shared a lyric video for their new track, 'The Quiet Man' (via Kerrang!). The song is featured on their latest album, Rise, and picks up the baton from the previous single from the record, also titled 'Rise'.
And this is not all the news from Dommin. The band will be shooting an official music video for the track 'The Girls' over the next month. Besides, the band is currently discussing UK shows with Canadian post-grunge band Theory of a Deadman. So wait for more news to come from Dommin on Alterock.
Read: exclusive interview with Kristofer Dommin for Alterock.net at this location
Check out the song and the lyric video for 'The Quiet Man' below. What do you think of it? Share your thoughts in the comments, and join Alterock Facebook and Twitter to always be in the know about your favorite rock bands!