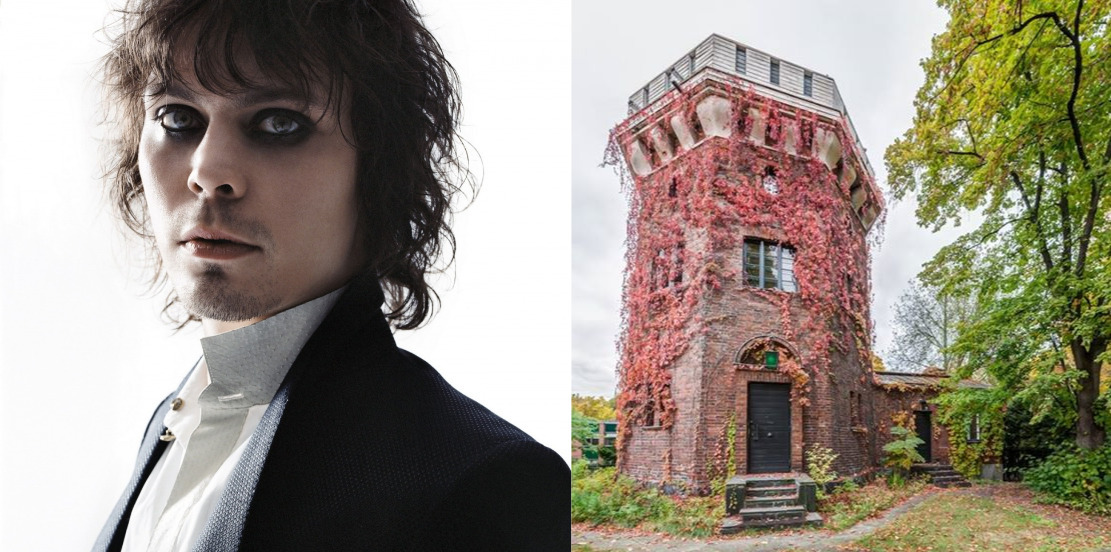 .Ville Valo, singer of HIM, has put up his home, a 1840′ magnificent tower-house, for sale for 2.6 million euros
November 6, 2015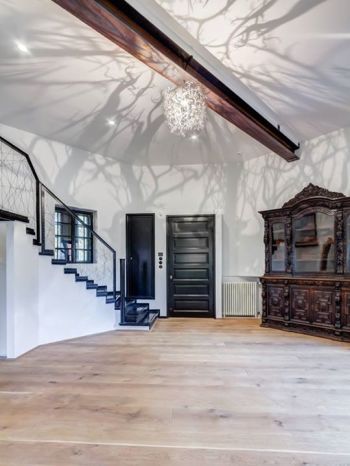 If you had not known until now, Ville Valo, the frontman of the Finnish biggest love-metal act HIM, has been living for almost 10 years in an awesome tower in a prestigious area of Helsinki, called Munkkiniemi. The singer is now offering it for sale at 2,6 million euros, writes Finnish newspaper Iltasanomat.
The extraordinary house was built in 1840 in accordance with Carl Ludvig Engel's project. For the first 90 years was used just as a granary. It wasn't until year 1930 that the tower was transformed inside into a place for living. Valo bought the tower-house in 2006 for 1,29 million euros. The price the musician asks for the tower now is twice as big, 2,6 million euros. Such a significant increase in price is partially due to the essential external and internal renovation works HIM's frontman has done prior to putting it up for sale.
The tower is full of unique historical objects in the decor. The second floor is the acoustic space, providing the perfect setting for film and music hobbies. From the balcony with a terrace on the top floor of the tower there is a marvellous sea view.
Check it the images of different rooms in Ville Valo's tower-house below. How do you like HIM singer's home? Share your thoughts in the comments, and join Alterock Facebook and Twitter to always be in the know about your favorite rock bands!