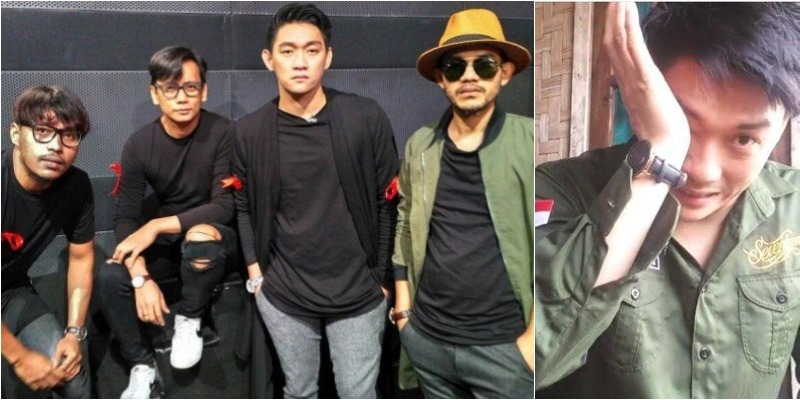 During pop band Seventeen's open-air, a huge tsunami wave crashed the stage, killing hundreds of people
December 23, 2018
Horrifying news, accompanied by video footage, has been circulating crazily over the Internet today. During the performance of Indonesian pop-rock band Seventeen on Saturday night (Dec 22), a massive tsunami wave struck the stage all of a sudden and took lives of more than 200 people. Lead singer of Seventeen, Riefian Fajarsyah, is alive, while three other band members are dead and two still missing.
The 1999-founded Indonesian pop-rock band was performing at the Tanjung Lesung Beach Resort in Java as part of an end-of-year show organized by a state-run electric company for its employees. Out of the blue, huge tsunami waves swept away the stage, reportedly, following the eruption of the Anak Krakatau volcano between the islands of Java and Sumatra.
The volcano-caused devastating wave overwhelmed local villages and hotels, resulting in at least 222 killed and 843 injured. Plus, nearly 30 people are still missing after the tsunami, the Guardian reports. Besides human losses and injuries, 556 houses, nine hotels, 350 boats have, reportedly, been damaged.
Lead singer Riefian Fajarsyah shared details in an emotional Instagram post. Three of his band members, as well as his wife, are still missing following the tsunami.
"We lost our bassist Bani and our road manager Oki. Andi [drummer] and Herman [guitar] and Ujang [crew] have not been found." Fajarsyah said. "The rest are thankfully safe although suffering from injuries and broken bones. Please pray so my wife Dylan, Andi and Herman and Ujang can be found soon."
Watch below the live footage of the tsunami wave crashing behind the band, bringing down the stage and sweeping the audience off their feet in just a couple of seconds.
Our hearts are with the families of those, hit by the wave.