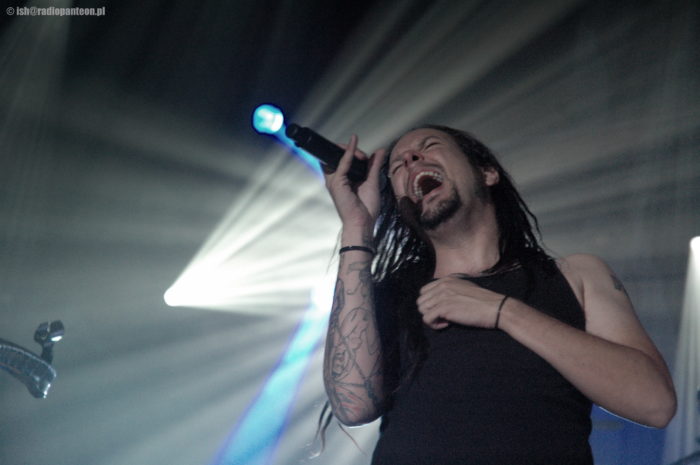 A few days before Black Labyrinth release, Davis has shared a psychedelic six-minute track 'Basic Needs'
May 11, 2018
Korn singer Jonathan Davis, who is currenly focusing on his solo music path, has released one of the most anticipated tracks from his upcoming debut solo album. Davis has offered a philosophical six-minute song 'Basic Needs', along with the psychedelic music video. Give it a look:
«I've bared my soul for so fucking long, I thought it'd be really cool to pull listeners in a different direction for once,» Davis says about the new album, and the clip for 'Basic Needs' succeeds to convey this message exactly. 'Basic Needs' follows the January release of the song and video for 'What It Is', the American Satan soundtrack, and the March release of the song 'Everyone', talking about religious conformity (via Alternative Press).
More: KORN's Jonathan Davis presents first single from debut solo album, 'What It Is'
At the moment, Korn vocalist is finishing his U.S. tour promoting the upcoming release of Black Labyrinth. He's then flying to Europe to rock summer's loudest rock festivals. For Jonathan Davis's upcoming tour dates and cities go here.
Do you like what we're doing? If so, help us grow by sharing the article – this way we can keep providing you latest news and fun interviews with your favorite bands! Stay tuned with AlteRock Facebook and Twitter to never miss on the news about your favorite alternative music!