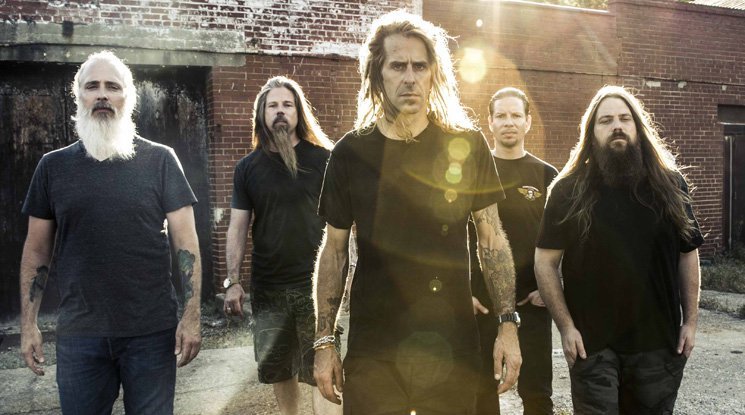 Randy Blythe got attacked and struck on the head on the street of Dublin late on Sunday, prior to the band's show
November 10, 2015
Lamb of God vocalist Randy Blythe was physically assaulted last Sunday, late at night, prior to the band's show in Dublin, Ireland on November 9. The singer took to Instagram to say he was attacked by a group of "teenage dudes» in the street, one of whom struck him in the head from behind. You can read his Instagram post in full below.
The rocker was enjoying the city, taking photographs of the streets at around midnight. The singer blames having been "distracted" and forgetting his "street smarts", as he found himself surrounded by a group of 5-6 teenagers wearing «hoodies and track pants". «They didn't even try to rob me, they just wanted to hurt someone, anyone — it was nothing personal for them- this makes me very SAD for these children,» commented Lamb of God's frontman in his Instagram post.
Blythe got injuries to his elbow and head, and it could have turned even worse if a taxi driver passing by hadn't honked the horn when he saw the incident and scared the kids off.  The injuries didn't spot the vocalist from going on stage later that day, on Monday night in Dublin. The singer mentioned the incident during the show: he dedicated the song '512' to those kids, adding: "This is for the five little s–ts who decided to sneak up on me last night. I hope you get your f—ing heads kicked in."
What do think of the incident and Randy Blythe's patience and stamina to rock the show aftewards despite the injuries? Be sure to leave us your comments below and stay tuned with Alterock Facebook and Twitter to never miss on the news about your favorite alternative music!
[huge_it_slider id=»1″]