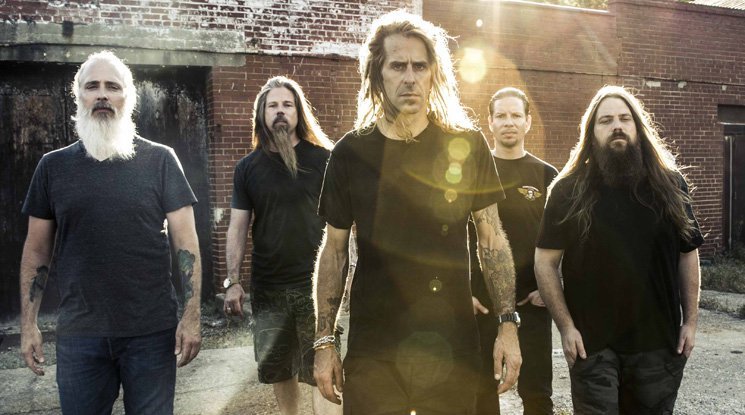 Randy Blythe has commented on the possibility of Donald Trump becoming US president: 'If Trump is elected President, I'm leaving America 'til he's gone'
December 10, 2015
Republican presidential candidate and businessman Donald Trump has already received a lot of negative comments from various rock and metal artists, including Steven Tyler, Corey Taylor, Gene Simmons, Five Finger Death Punch's Zoltan Bathory and even a Nameless Ghoul from Ghost. Lamb of God's vocalist Randy Blythe has added his spoon of disapproval to the bowl today by saying he'll leave America if Trump becomes new US president.
Blythe told Metal Insider the following: "I think he's going to burn himself out. I think he's going to say something so overarchingly stupid that people are finally going to be unable to accept what he's saying anymore. But I almost think he's a purposeful clown, a tool. I don't know if he really wants to be President. He might just be a foil for the Republican party to say, 'We gotta be tough right now in our international relations policy but not with this guy,' so they'll get someone who looks more moderate into office. They'll say we still need to be strong, hawkish right now but no, not Donald Trump. I mean.. it's ludicrous the things that he says. He's making s–t up."
Blythe went on to say, "If they're in a back room somewhere and Donald Trump is saying, (in Trump voice), 'I'm gonna say that we should pull a Nazi Germany maneuver and make all Muslims wear a yellow crescent moon on their arm' like the Gestapo did with the Jews in Nazi Germany. He could just be a clown. If he is the president though, I am leaving America til he's gone." (via Loudwire)
What are your thoughts on Blythe's words? Leave us your comments below and stay tuned with Alterock Facebook and Twitter to never miss on the news about your favorite alternative music!