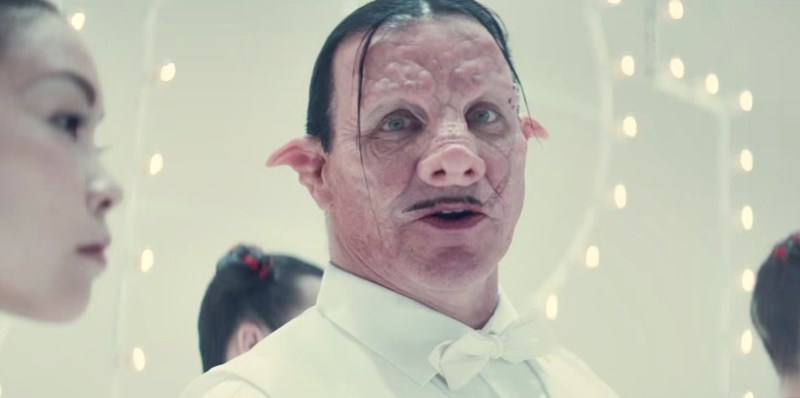 Listen to audio snippets of all the songs from upcoming album Skills In Pills by Rammstein/Pain frontmen's LINDEMANN
June 11, 2015
Be sure to check out below the audio snippets of all the songs to be featured on Lindemann's debut album Skills In Pills. Lindeman is a brand new project of two industrial metal monsters, Till Lindemann of Rammstein and metaller and producer Peter Tägtgren (Hypocrisy/Pain). The record is due for release on June 23 via Warner Bros.
The band claims that Lindemann music is «more gothic, filled with more melodies, and isn't as harsh» as Rammstein (via Blabbermouth). In a recent interview with Revolver magazine Till Lindemann commented on his choice of English for the album like that: «At first, I didn't like the English sound of my voice, and so it took some time getting into it, because I never really did it before and wanted to experiment. But now I've become very proud of the way it sounds. I wanted to use this language to represent English-speaking people. Nobody speaks German outside of Germany. So I wanted to provide more access to my thoughts and lyrics to the people in Chile and Russia and France or whatever. It's a new horizon right now.'
Lindemann have also recently shared a music video for first track off the album, 'Praise Abort', directed by Zoran Bihac, Rammstein's long-time friend. The lyrics literally praise abort (with a big portion of humor), and the song is shocking and entertaining both to listen to and to watch. With no further spoiling, check out the new video and album audio snippets and leave us your comments. Stay tuned with Alterock Facebook and Twitter to never miss out on the news about your favorite alternative music!
[huge_it_slider id=»1″]