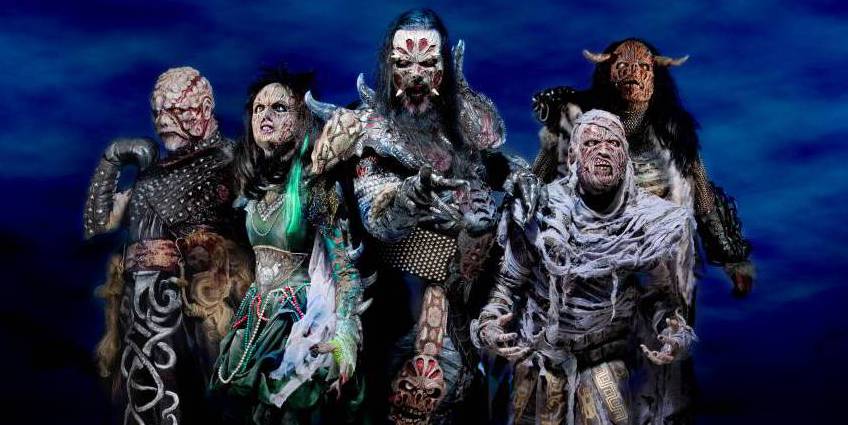 Lordi's fresh album outdoes Nickelback and Foo Fighters by fans' anticipation
The website Loudwire has held a voting to see which is the most anticipated release this November and Finnish shock-rockers Lordi's upcoming new album Scare Force One is way ahead of other loud names in the voting list, which includes long-awaited records by Foo Fighters, A.F.I.'s new project XTRMST, Machine Head, In This Moment, Nickelback and Within Temptation, to name a few.
Lordi's new creation is due to be released on November, 4. Previous band's work To Beast or Not to Beast saw the light in 2013. By this moment the band has sold more than 45,000,000 copies of their CDs. To celebrate the new music offspring the band is headlining a grandiose Halloween party in Helsinki, Finland on November, 1, where they are supported by a folk-metal band Korpiklaani.
Copyright(c) 2014 AlteRock.net. All Rights Reserved.