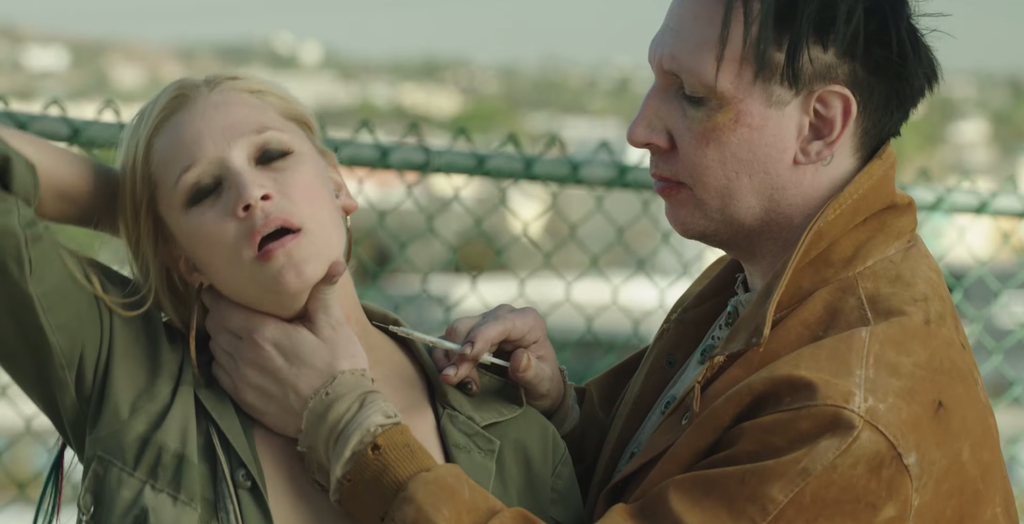 The first trailer of the drug-and-crime movie, STREET LEVEL, starring MARILYN MANSON and famous Danny Trejo has appeared on Youtube
February 8, 2015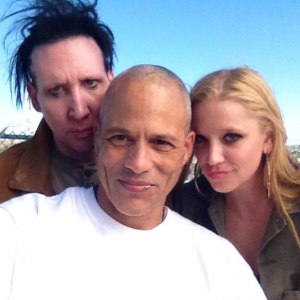 Get ready for a real shock! A small bite of the new movie, 'Street Level', has just surfaced on Youtube. It stars a shock rocker as well as a world-known actor of «Machete», Dan «Danny» Trejo.
It's the first motion picture of the American director David Labrava (the movie producer, actor and director at the same time), who is known worldwide as Happy on the American crime drama television series 'Sons of Anarchy'. Marilyn Manson has also been a part of the series: in 2014 he played a white supremacist Ron Tully in several episodes of the Season Finale. Manson's fans express their doubts, whether the movie is going to have a scenario, which differs of that of 'Sons of Anarchy', since many of the stars of 'Street Level' are the actors of the aforementioned crime series.
Over the last few years Marilyn Manson, who has recently released a new album, The Pale Emperor, has been active as an actor to no less than as a rock musician. In 2013 the rocker played a small part in his favorite TV series, 'Californication' and a year earlier, starred in the movie 'Wrong Cops' of the French director Quentin Dupieux.
'Street Level' is expected to come out later this year. Check out the movie trailer below.
https://www.youtube.com/watch?v=fOJyjYyBh74
Read about the latest Marilyn Manson's music release and the musician's shocking revelations about his intimate habits
[huge_it_slider id=»1″]