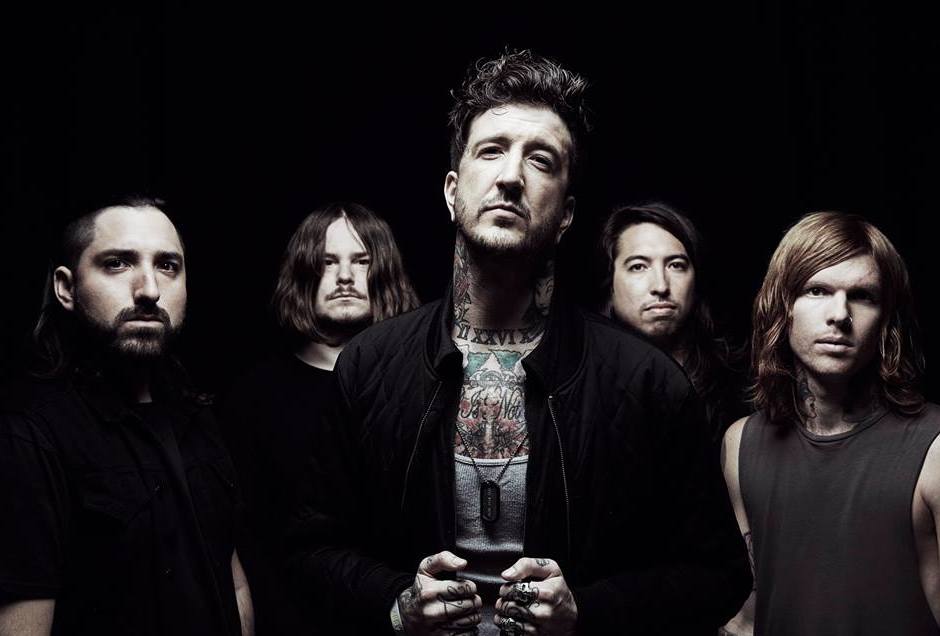 The band has unveiled the third song from the album, following previously released songs 'Pain' and 'Real'
August 30, 2016
Of Mice & Men have given us yet another treat from their upcoming album, Cold World. The new song is titled 'Contagious' — you can give it a listen below.
More: Austin Carlile Suffers Lung Collapse On Stage In Denver
Fans won't need to wait long before the band laucnhes their new studio album: Cold World album release is just over a week away — it's due out September 9 via Rise Records. You can pre-order the new effort now.
Earlier this month, Of Mice & Men shared two other singles from Cold World — a highly personal for Austin Carlile track 'Pain' and a soft, «screamless» song'Real'.
More: Hear OF MICE & MEN's New Single 'Real' With Clean Vocals And Post-Grunge Twist
This summer the musicians were busy touring with Slipknot and Marilyn Manson on their North American tour. The all-star summer itinerary will be followed by Of Mice & Men's own fall 2016 UK/European tour with support from Crown The Empire and Hands Like Houses.
The fall headlining trek kicks off on September 30 in Birmingham. The band's UK fans will have a chance to catch the rockers live in one of the seven cities on their UK leg.
Would do you think of the new song 'Contagious' (below)? Do you like the band's new music direction? Share your thoughts in the comments, and join Alterock Facebook and Twitter to stay tuned for rock and metal news.