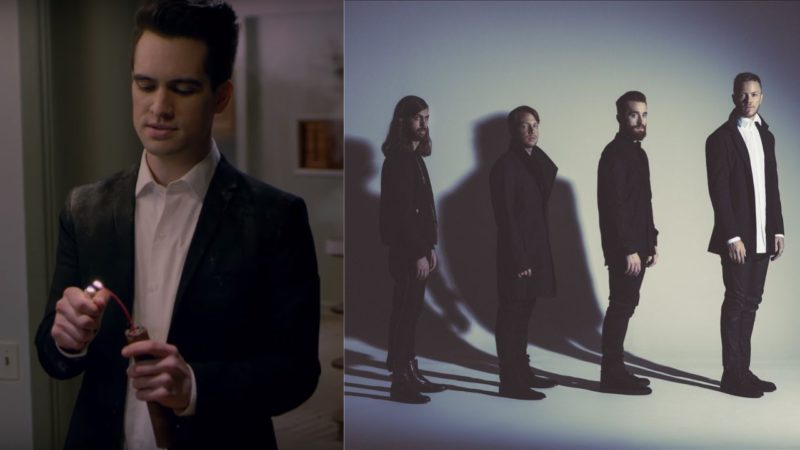 The Best Rock nomination for the 2018 MTV Video Music Awards is something to behold
July 16, 2018
MTV Video Music Awards 2018 have just announced all the nominees, and the Best Rock category is so full of our alt-rock favorites: from Fall Out Boy to Panic! At The Disco to Thirty Seconds To Mars and more. Take a look at the list of MTV VMAs rock nominees:
2018 MTV VMAs Best Rock:

Fall Out Boy – "Champion"
Foo Fighters – "The Sky Is A Neighborhood"
Imagine Dragons – "Whatever It Takes"
Linkin Park – "One More Light"
Panic! At The Disco – "Say Amen (Saturday Night)"
Thirty Seconds To Mars – "Walk On Water"
How is likely to take the Moon Man home at the MTV VMAs? As usual, here's AlteRock's prediction on the winner. Let's go from the top down.
Now, let's not forget there is a voting side to the competition, as well as the media limelight factor and technical YouTube/streaming statistics. If we judge purely on the streaming, the Moon Man will go to Imagine Dragons hands down. 'Whatever It Takes' music video got 377 million views on YouTube alone. The competing videos have not even made one tenth of this amount.
But let's not forget a relatively recently released Panic! At The Disco's anthemic 'Say Amen (Saturday Night)'. In a powerful combination with the action/fight-filled music video, 'Say Amen' has definitely got a say in this rivalry. And it's getting even tougher for Brendon Urie, as his colleagues Fall Out Boy are also nominated for 'Champion'. But then again, is the FOB's song as outstanding and cherished by fans?
Among other competitors, we first need to mention Foo Fighters' 'The Sky Is A Neighborhood' (the song is not as catchy but don't discard their luminous live appearance on BRIT Awards stage. Second, there are also triumphal Thirty Seconds To Mars with their monumental track 'Walk On Water' among nominees, and you know how huge Jared Leto's army of fans is…
Watch: Foo Fighters perform on roof of the house constructed on BRIT Awards stage
In non-rock nominations it's worth noting that Cardi B has the most nominations (10), and the Carters (which is Beyonce and Jay-Z) can boast eight nominations. The 2018 MTV VMAs is just a month away. It will take place on Monday, August 20 at 9 p.m. If you want to vote for your favorite artist, go here.
Those are our thoughts on the possible winner in Best Rock nomination. What do you think? Who deserves to win this year? Share your thoughts in the comments, and join AlteRock Facebook and Twitter to stay tuned for rock and metal news.