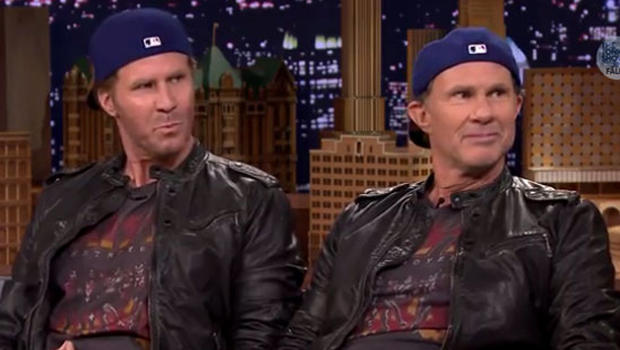 Red Hot Chilli Peppers' drummer Chad Smith and comedian Will Ferrell will get together for Comedy + Music Show & Quinceanera in Los Angeles
March 8, 2016
Celebrity doppelgangers, Red Hot Chilli Peppers' drummer Chad Smith and comedian Will Ferrell, started it as a joke with a drum-off on The Tonight Show Starring Jimmy Fallon in May of 2014. The show was a big success and led to more benefit performances. The two guys have decided to go on performing together and they've just revealed a new comedy/music show, more exactly — a quinceanera party. The performance is titled The Red Hot Benefit Comedy + Music Show & Quinceanera. The event will take place on April 29 at the Shrine Auditorium in Los Angeles.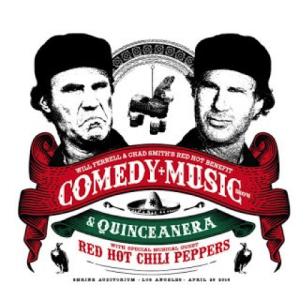 The show will be musically curated by RHCP's drummer and yes, it will include performances from Red Hot Chili Peppers, plus many other musical and comedy guests. As before, the proceeds raised from the comedy event will be split between Ferrell's foundation Cancer for College and the Silverlake Conservatory of Music, which RHCP supports. The Silverlake Conservatory promotes arts education in schools, offers private music lessons and scholarships to children in need.
"I have only one great regret in life and it's that I never actually celebrated my quinceanera," said Ferrell. "I'd like to think it was just a simple oversight by my mother, but there has been a void inside me for many years. Growing up on the mean streets of Irvine, California, I have vivid memories of all my friends celebrating their quinceneara. Well, on April 29th at the Shrine Auditorium, with the Red Hot Chili Peppers and a bunch of other really talented comedians and musicians by my side, we are going to right that wrong, and everyone is invited."
"We had so much fun with Will on the drum off and ultimately getting the entire band together to participate on the Tonight Show," said Smith. "So much goodwill came out of one silly joke. We've been trying to find another way to get together and do some more good for our respective causes and I think we have found it. I'm going to check with my own mother, because I don't recall any family photos of my own quinceanera either."
If you want to be part of it, there is a limited ticket pre-sale kicking off Tuesday (March 8) at 9AM PT, and general ticket sales beginning Friday (March 11) at 10AM PT. For details and tickets go to the event website Funny or Die.
Leave us your comments below and stay tuned with Alterock Facebook and Twitter to never miss on the news about your favorite alternative music!