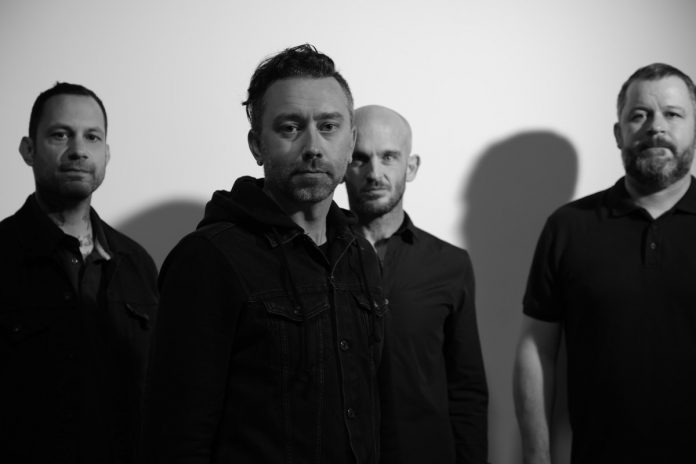 «We are the nowhere generation
We are the kids that no one wants», claim Rise Against
Opportunities and success aren't easily available to all, and we shouldn't be silent about it. That's the message of the new, anthemic single 'Nowhere Generation' by Rise Against. The song now boasts a black-and-white video, questioning the American Dream and how some get successful in the United States.
It's refreshing to see Rise Against back on. Their first studio album since 2017 arrives June 4 through Loma Vista Recordings. The album, also titled Nowhere Generation, looks at the success and privileges top businesses and politicians enjoy, while the economical pressures are only increasing.
More: GREEN DAY are "fired up to finally be back on stage" for Super Bowl's special ceremony
"Today there is the promise of the American Dream, and then there is the reality of the American Dream," vocalist Tim McIlrath wrote in a press release. "America's 'historical norm' that the next generation will be better off than the one that came before has been diminished by an era of mass social, economic and political instability and a sell-out of the middle class. The brass ring that was promised by hard work and dedication no longer exists for everyone. When the privileged climb the ladder of success and then burn it from the top, disruption becomes the only answer."
Nowhere Generation introduces a more punk rock side to Rise Against, reminding both Offspring and Green Day at the same time. No surprise, the band has also reimagined their social media platforms to reflect their new in-your-face approach. Check out Nowhere Generation cover artwork below, as well as 'Nowhere Generation' video.
Fun fact: for the new album Rise Against collaborated with Grammy-nominated creative director Brian Roettinger (famous for his work with JAY-Z, Florence And The Machine). It helped the band come up with various album formats, including a 12-inch limited edition vinyl picture disc and a deluxe album edition with a distinctive spinning wheel gatefold jacket and die-cut front cover. All the album offerings are available in the band's web store.
Nowhere Generation tracklist:
"The Numbers"
"Sudden Urge"
"Nowhere Generation"
"Talking To Ourselves"
"Broken Dreams, Inc."
"Forfeit"
"Monarch"
"Sounds Like"
"Sooner Or Later"
"Middle Of A Dream"
"Rules Of Play"