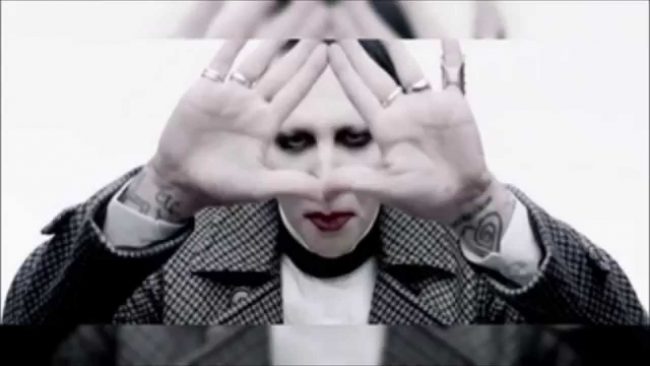 No kidding! "I guess this is…Halloween», adds 49-year-old Marilyn Manson, introducing the toy
October 19, 2018
Warning: Mature content
In case you've been thinking what an ideal Halloween gift could be, Marilyn Manson has an intriguing offer for you. The shock rocker's new merch item is truly shocking: it's an 8 inch-tall, 1.5 inch-diameter dildo with his face crowning it!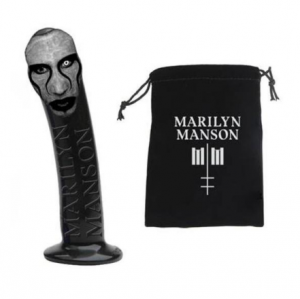 The 49-year-old musician has always paid special attention to Halloween, and this year he surprised even himself. Manson has figured his new toy would be an ideal Halloween gift, as he shared a post, introducing it on Instagram. His comment next to the picture of the toy reads: "I guess this is…Halloween. #d**kortreat."
The item titled "Double Cross Dildo" is hypoallergenic and made of silicone. The rocker also ensures the paint used to make his face on the dildo is environmentally-friendly. Manson's website warns though, it may wear off after frequent use.
At the base of the peculiar toy is a suction cup, which means you can attach it in various ways. The item, which comes in a double-cross bag, costs $125 and can be ordered here — to arrive at your door right for Halloween.
But if we talk about kinky toys as band merch, so far nothing has beaten Rammstein dildo set. The German metal band's kit consists of over a dozen dildos in various sizes! The set even comes with handcuffs and lotion. Initially, rumor had it, the dildos were molded to the band members' real penises. But we have to disappoint you, they don't. The questions still remains, though: who on earth needs that many dildos?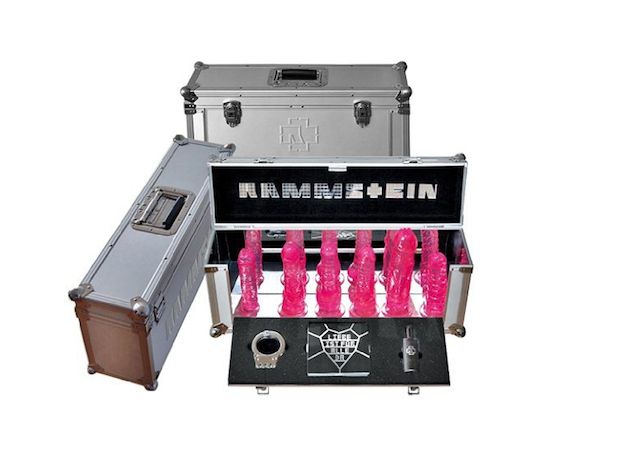 What do you think of Marilyn Manson's Halloween «treat»? Who of the rockers do you think should consider creating his own sex toys too? Be the first to leave your comments and stay tuned with AlteRock Facebook and Twitter to never miss on the news about your favorite alternative music!