Clermont chose to part ways with Set It Off, after a hiatus following sexual misconduct allegations back in May
From now on Set It Off will be performing "as a three piece", as their guitarist Dan Clermont came to the decision to exit the band after five months of "hiatus". Clermont has commented on his departure via Twitter, saying he eventually realized his "heart truly was being at home":
"Love y'all dearly hope you understand. Over time I just grew to realize my heart truly was being at home with my family. I am the happiest and healthiest I've been in years."
The guitarist's so-called hiatus began in early May, after accusations of sexual misconduct, anonymously posted on Twitter. The post contained details of how Clermont allegedly took advantage of her drunken state during a night out. Read the full post here.
By the band's consent Clermont then went on a "hiatus" for a few months to spend time with his family and take care of the situation "privately [and] legally."
And now that Clermont had been away for a while, Set It Off revealed that Clermont is leaving the the band permanently. The full statement reads:
"Our bandmate Dan Clermont has decided to turn his hiatus into an official departure from Set It Off in order to focus on other areas of his life. We look forward to getting back on the road and will be continuing on as a three piece from this point forward."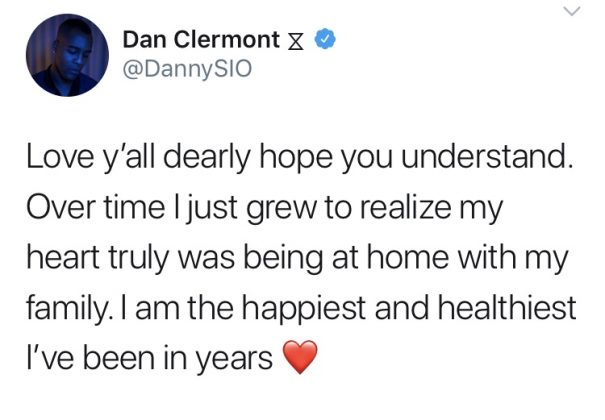 It's not the first time Set It Off part ways with their band members, following allegations of sexual misconduct. In 2015, the group said goodbye to their bassist Austin Kerr after a girl accused him of misconduct on Twitter. Kerr then dropped music business entirely and chose to work in real estate investment.
Stay tuned with us on AlteRock Facebook and AlteRock Twitter!