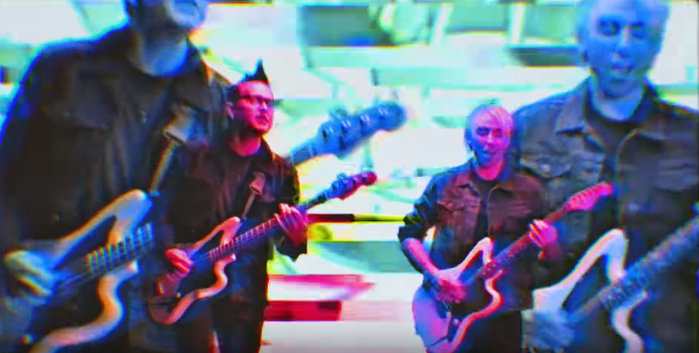 When blink-182 and All Time Low members get together, it could be nothing less than tracks you play on repeat
February 21, 2019
To say that this year has started off productively for the two bands would be an understatement. In January blink-182's creative mind Mark Hoppus and All Time Low's frontman Alex Gaskarth took us by surprise with a sudden announcement of a new project, Simple Creatures. Soon afterwards we could hear the duo's first song, 'Drugs'.
But barely have we had our time to get used to 'Drugs', when the two masterminds started teasing their second single around Valentine's Day. And though the idyllic day already passed a week ago, it's never too late to talk about love, the musicians figured and gave the world a new track and their duo's first music video, 'Strange Love.'
Hoppus has also revealed to station ALT 98.7 that the first EP is on its way. It's called Strange Love as well and is due out March 29. The record will feature six tracks (two of which we have heard by now: 'Drugs' and 'Strange Love').
But Simple Creatures are not as simple as you think. In fact, the duo has pointed out they've already got songs for two EPs ready to go. But when we hear the second one depends on the schedules for blink-182 and All Time Low's own albums. Although Gaskarth is apparently up for more side projects as All Time Low revealed last year that they were taking "a bit of a break" in 2019.
The newborn EP is now available for preorders digitally and with merch bundles. And if you fell in love with their new track, 'Strange Love', you can stream it on Apple Music and Spotify. Check out the first ever music video from Simple Creatures below.
Share your thoughts in the comments, and join Alterock Facebook and Twitter to stay tuned for rock and metal news.