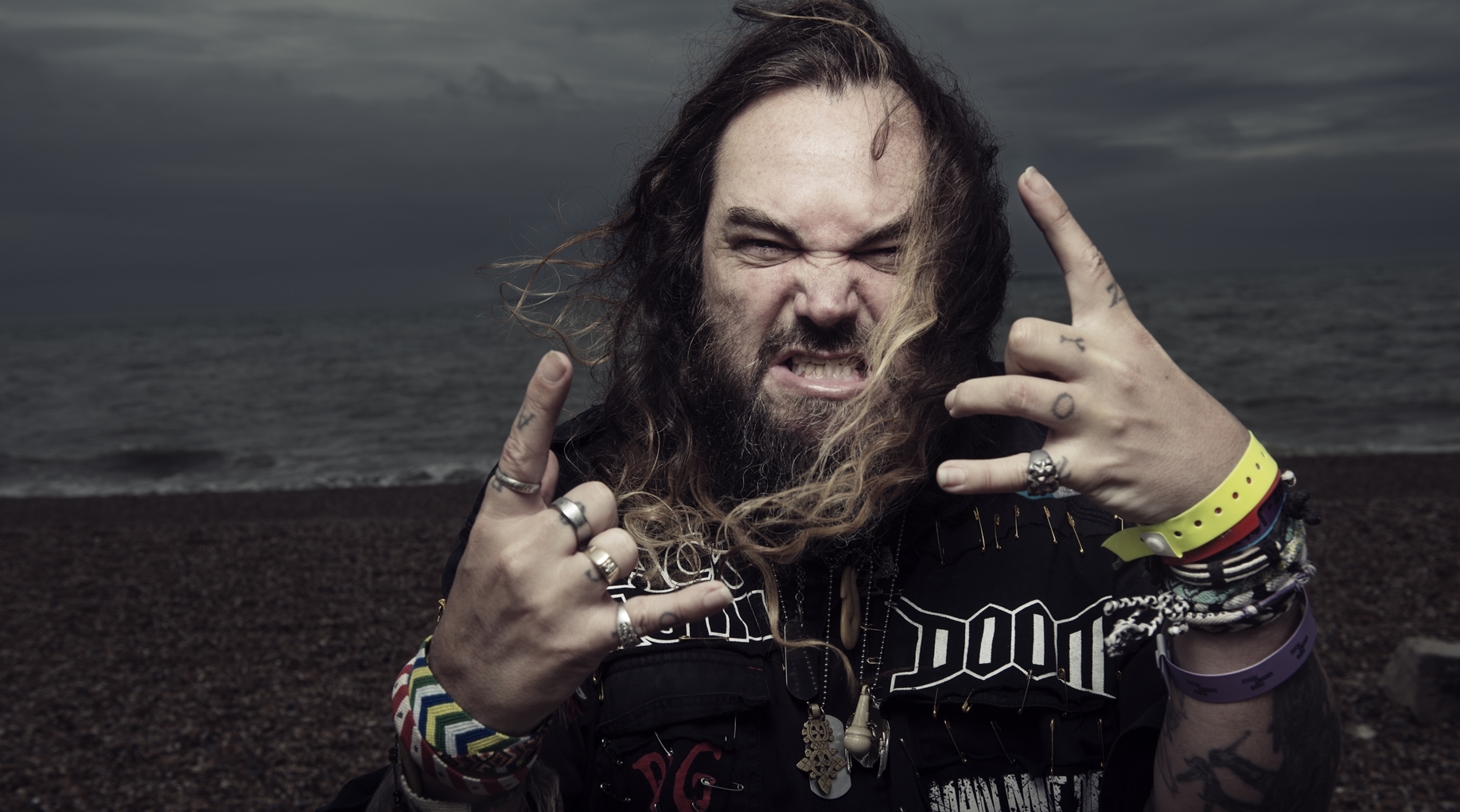 Watch an all-star collective with Soulfly's Max Cavalera, Korn's Brian "Head" Welch, Five Finger Death Punch's  Jason Hook, In Flames's  Bjorn Gelotte and more play AC/DC's 'Highway to Hell'
July 13, 2015
What do rockstars do when stuck in a converted bus studio during the major festival? That's right! They get together to play and sing covers of classic rock tunes. The 10th Anniversary of Hellfest gathered Slipknot, Scorpions, Faith No More, Judas Priest, Korn, ZZ Top, Slash and Motorhead as its top acts this year. In their free time, the all-star lineup of rockers did a cover of AC/DC's legendary 'Highway to Hell' – a logical choice of song, since the festival is titled Hellfest.
The cover was played by Irish rockers The Answer, with Cormac Neeson doing the vocals, joined at times by Soulfly frontman Max Cavalera to add the metal roughness to it. In the video you can also see Korn's Brian "Head" Welch, Five Finger Death Punch's member Jason Hook, In Flames' Bjorn Gelotte, Alice Cooper guitarist Ryan Roxie and more.
Don't miss the cover below, tell us what you think of it in the comments, and stay tuned with Alterock Facebook and Twitter to never miss out on the news about your favorite alternative music!
Read: Jonathan Davis works on a secret project with MARILYN MANSON (press here)
Listen: KORN have done an impressive job metallizing Rihanna's new track 'Bitch Better Have My Money' at this location