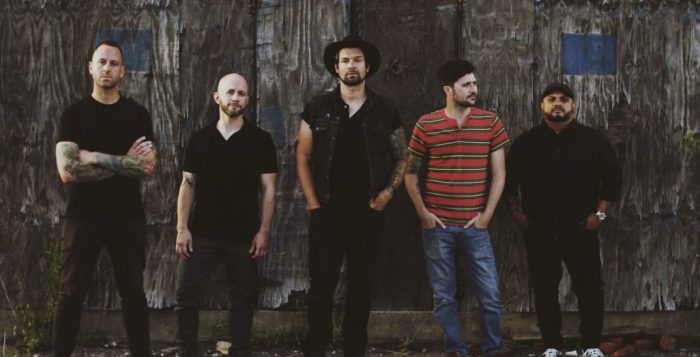 Watch Adam Lazzara bleed, crawl and beg for help in vain at a friends' party in a puzzling new video
August 26, 2016
If you can't wait for the arrival of the band's seventh studio album, Tidal Wave, here is a taste of what you'll hear on the new record – Taking Back Sunday have shared a new song plus a music video for 'You Can't Look Back' (see below).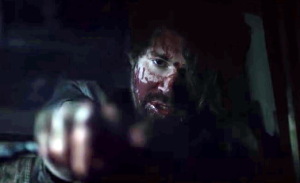 In the music clip which seems so idillic at first, friends and couples are sitting around the bonfire, talking, kissing, hugging and having a good time… when all of a sudden, frontman Adam Lazzara starts bleeding profusely, spits blood, falls down on his knees and crawls to his friends, asking for help. Interestingly, his "friends" do not pay attention to him at all and keep of talking and laughing.
"So, the original concept we were given on paper was just about the party around the bonfire", the band's guitarist John Nolan explains. "We said 'yeah, we like that one, but something fucked up needs to happen at the end.' At one point we were talking about having actual guts coming out but we didn't want to be that overt," Nolan says. "We are also planning to continue this storyline, so stay tuned…"
Tidal Wave is due for release September 16 via Hopeless Records. Check out the band's upcoming fall tour dates below.
How do you understand the message of the new music video? What do you think the band has got in mind as the continuation of this storyline for the next music video? Share your thoughts in the comments, and join Alterock Facebook and Twitter to stay tuned for rock and metal news.
Taking Back Sunday Fall 2016 Tour Dates:
09/17 Waiting Room – Omaha, NE
09/18 Madrid Theatre – Kansas City, MO
09/20 Varsity Theatre – Minneapolis, MN
09/21 Turner Hall Ballroom – Milwaukee, WI
09/22 Wooly's – Des Moines, IA
09/23 The Ready Room – St. Louis, MO
09/24 St. Andrew's Hall – Detroit, MI
09/25 Chameleon Club – Lancaster, PA
09/27 The Agora Ballroom – Cleveland, OH
09/28 Trocadero – Philadelphia, PA
09/29 Irving Plaza – New York, NY
10/01 The Met – Pawtucket, RI
10/02 Paradise Rock Club – Boston, MA
10/04 Revolution Music Hall – Amityville, NY
10/05 9:30 Club – Washington DC
10/06 Cat's Cradle – Carrboro, NC
10/07 The Loft – Atlanta, GA
10/08 The Social – Orlando, FL
10/09 Culture Room – Fort Lauderdale, FL
10/11 Exit/In – Nashville, TN
10/12 House of Blues – New Orleans, LA
10/13 Numbers – Houston, TX
10/14 The Mohawk – Austin, TX
10/15 Trees – Dallas, TX
10/18 Club Red – Mesa, AZ
10/19 Observatory – North – San Diego, CA
10/20 The Fonda Theater – Los Angeles, CA
10/21 The Observatory – Santa Ana, CA
10/22 Rio Theatre – Santa Cruz, CA
10/23 Slim's – San Francisco, CA