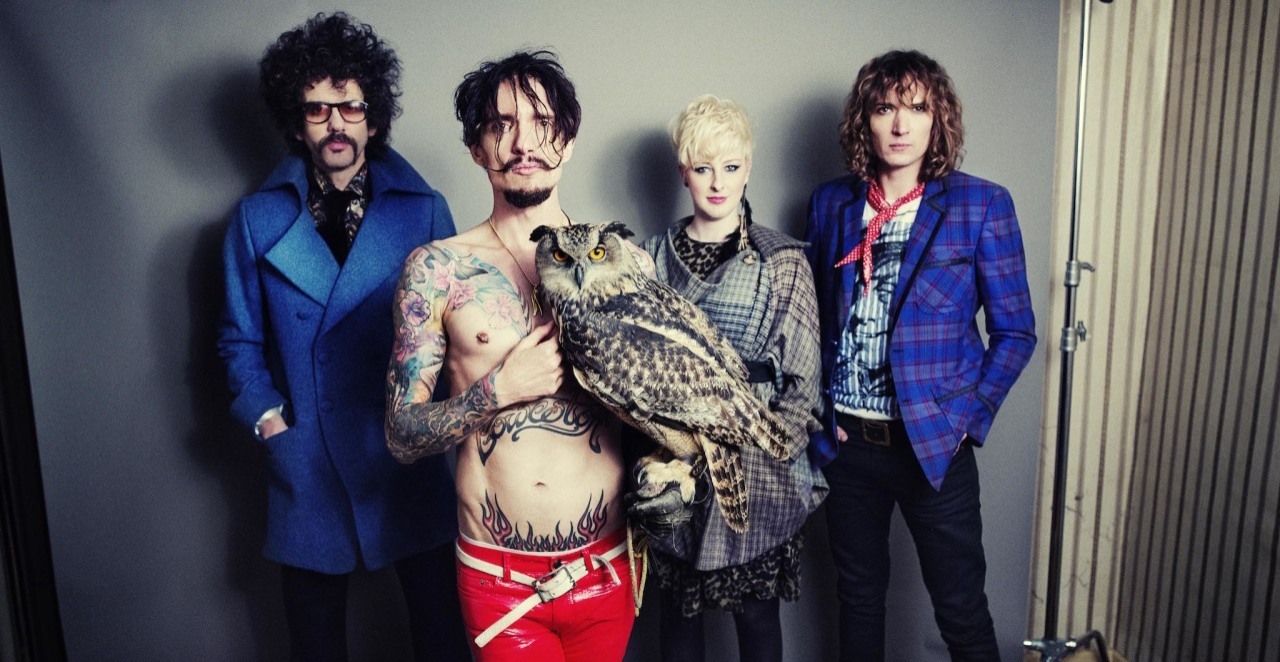 THE DARKNESS have just released the music video for their new track 'Open Fire' from their upcoming record Last of Our Kind
April 24, 2015
The song 'Open Fire' is taken from the band's upcoming album, Last Of Our Kind, which will be out June 1, 2015. The album was recorded in Ireland and produced by The Darkness guitarist Dan Hawkins. The forthcoming LP will be follow-up to 2012′ Hot Cakes.
The new video is featuring Emily Dolan Davies, who left the band soon afterwards – less than two months after having joined the band as an official drummer. According to the band's statement, Emily chose to pursue "new projects". "We part ways with fond farewells", The Darkness commented on their female drummer's decision. "Emily played a huge part in the recording of our new album 'Last Of Our Kind' and makes a final appearance in the video for our single 'Open Fire'… Good luck, Emily!"
Watch the music video for 'Open Fire' below and join Alterock Facebook and Twitter to never miss on the news about your favourite alternative music!
[huge_it_slider id="1″]