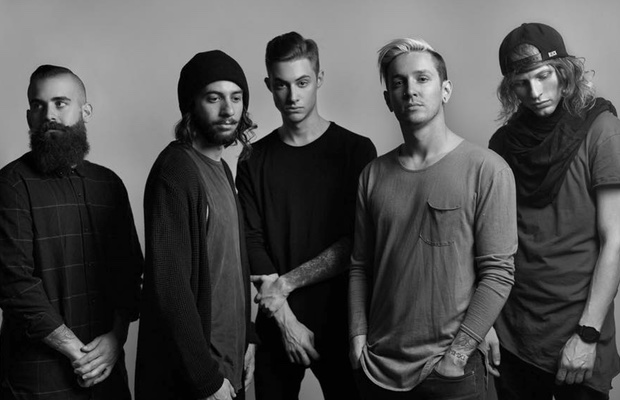 Launching the song follows the announcement of drummer Luke Holland's departure from the band
November 5, 2016
The Word Alive have two major news in stock: the latest one being the release of their new track 'Overdose'. The band is dedicating this song to their fans to express their gratitude for years of support. Plus, when you purchase the song, a certain percent will go towards helping young people battle their addictions.
Here is what the members of The Word Alive wrote about 'Overdose' track in the public letter to their fans:
[quote align="center" color="#COLOR_CODE"]
"To our fans,
We knew today would be a rough day for many of you so we decided to release a surprise single 'OVERDOSE' as a thank you for all of your support and understanding.
We'll be playing this song every night on The OVERDOSE TOUR beginning Nov 11th and ending Dec 18th. Grab your tickets here and make sure you learn the words!
As for the song itself, a portion of proceeds from each single sale will go towards helping youth overcome addictions. We hope to keep as many of you around as possible. You can purchase 'OVERDOSE' on Apple Music here.
Your friends,
The Word Alive"
[/quote]
Check out the new song below:
The release of the new track has almost coincided in time with the announcement that drummer Luke Holland is leaving the band. Today, The Word Alive members officially clarified that Holland is parting ways the Word Alive on good terms. The group has also stopped the flow of messages from their fans as to the future of the band:
"We have no plans of slowing down. We love Luke, he's our brother and always will be. Couldn't be on better terms parting ways. […] TWA is a family, including all past and present members. It's never been about one guy, we support each other in life before business."
The Word Alive's latest album, Dark Matter, came out in March, and the band are currently rocking on the Overdose Tour. Holland will stay with the group until the touring trek is finished and leave to persue his own endeavors at the end of 2016.
The news of the drummer's leaving dropped yesterday, when The Word Alive posted the following announcement via Facebook:
"Dearest TWA friends and fans, we're writing you this afternoon with some bittersweet news," the band writes. "After almost five years of being a part of the TWA family, Luke Holland will be saying goodbye at the end of this year. The Overdose Tour will be his final tour."
As to what Holland has on the agenda for the nearest future, the drummer told Alternative Press: "I don't have anything in particular lined up, but I do want to focus even more on my craft and get back to what gave me a fanbase in the first place, which was YouTube."
Share your thoughts in the comments, and join Alterock Facebook and Twitter to stay tuned for rock and metal news.