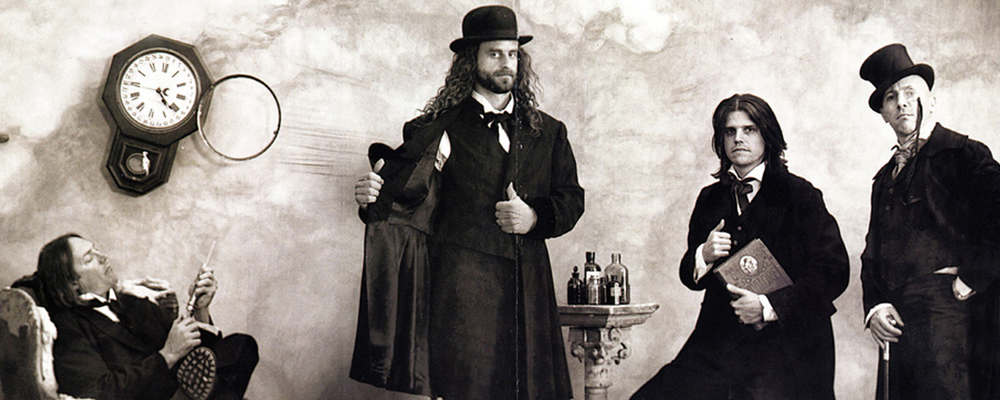 While American progressive rockers TOOL are progressing on their new studio album, the band's frontman Maynard James Keenan is finishing work on another CD of his side project PUSCIFER
May 4, 2015
Tool guitarist Adam Jones has recently posted photos from the studio, featuring the band's long-time producer Joe Barresi, which is a vivid sign of the progress on the musicians' new studio record – the first one since 2006's '10,000 Days'.
Regarding the mood of the new material, Jones said (via Blabbermouth.net) about the new music, "Some of it's really heavy, some of it's complex and some is more atmospheric, but it's definitely Tool." The singer also metioned that the band's new undisclosed member had to face a "really scary do-or-die, serious illness".
Tool are doing their best to accelerate the work in the recording studio, which became possible after the band had finally settled the lawsuit that had lasted for eight years and resulted in postponing recording and touring plans. The litigation unfolded when a friend of the band sued the musicians eight years ago, claiming credit and compensation for his underpaid creative artwork. The case turned even more complicated when Tool's insurance company also sued the band over technicalities in the case. Even though the case had been resolved in Tool's favor, Jones admitted that the litigation "got really ugly and shameful."
Besides working on Tool's new CD, the band's frontman is also about to complete another record of his music-and-cabaret act Puscifer. According to The Pulse Of Radio, the project's new material will be out allegedly in Fall 2015, but not much has been revealed yet about the forthcoming Puscifer album.
To remind yourself of the previous Tool tracks, check out their earlier music video below and stay tuned with Alterock Facebook and Twitter to never miss on the news about your favourite alternative music!
[huge_it_slider id="1″]