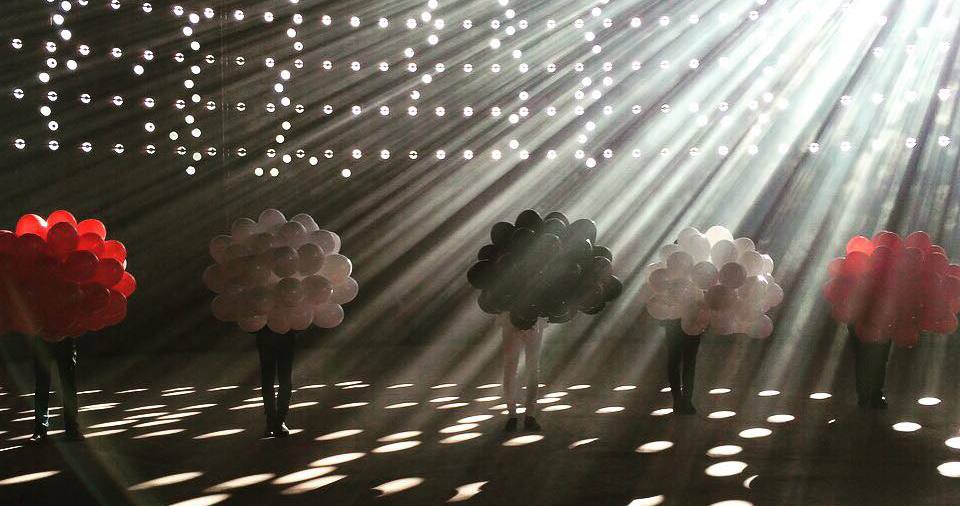 VON HERTZEN BROTHERS have shared hilarious and luminous music video for 'Hold Me Up', shot in an oil tank with 2012 holes on its sides
June 1, 2015
Progressive rock musicians from Finland, Von Hertzen Brothers, have released the official music video for the track 'Hold Me Up', which the band members introduce as their summer tune 2015. The clip features the rockers dancing in a hilarious synchronized manner, posing with guitars and balloons and smiling into the camera all the time.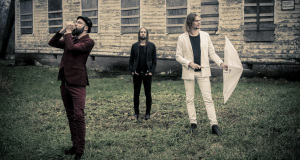 The song is featured on VHB's current album New Day Rising, which came out at the end of March this year. The band had previously released two singles off the new record, 'New Day Rising' and 'Trouble', the first one accompanied by a music video as well. Unlike the forerunner, 'Trouble', new video, 'Hold Me Up', shot by VHB's own Kie Von Hertzen, looks on the bright side of things, to say the least. In fact, it depicts the rockers having fun inside an oil tank, pierced with 2012 beams of bright sunlight.
The story of coming up with the ideas for the video clip for 'Hold Me Up' is of a sophisticated nature and is linked to modern art. The band reflects on the idea of the setting: "Back in 2012 an artist called Tapio Rosenius drilled 2012 holes in an oil tank to make a wonderful piece of art. In 2015, an opportunity arose for us to shoot a music video for 'Hold Me Up' at this amazing location. The light plays a big role here, as the song is all about having an element of light in our lives. Someone who is always there for us… like the sun… even though we might not always see it." (via TeamRock)
Make sure you catch Von Hertzen Brothers play Download Festival in two weeks, June 14, if you're around, and check out the new music video below. Leave us your comments and stay tuned with Alterock Facebook and Twitter to never miss on the news about your favorite alternative music!
In case you've missed it: Exclusive interview with VHB's frontman, Mikko Von Hertzen, for Alterock: "Happiness comes from within"
[huge_it_slider id="1″]