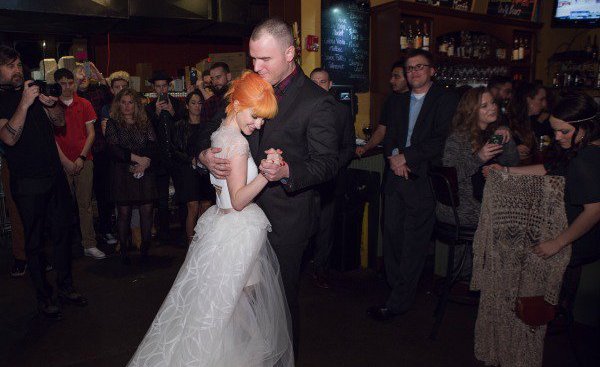 The couple have shared the official photos from their Tennessee wedding
February 24, 2016
Hayley Williams (Paramore's frontwoman) and Chad Gilbert (New Found Glory's frontman) have posted the official photos from their wedding, held as a private ceremony in Tennessee last Saturday, Feb 20. The couple's special day was captured by photographer David Bean. Williams and Gilbert invited only friends and family to the ceremony, including Paramore and New Found Glory bandmates. The couple's beloved dog Alf Williams Gilbert was also a guest at the ceremony.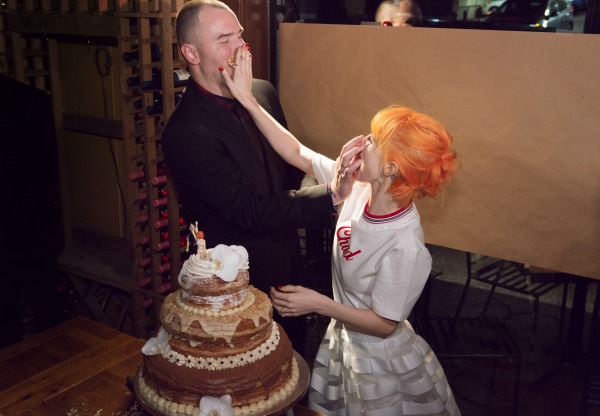 The reception took place at The Franklin Theatre in the historic downtown of Franklin and showed how much the couple loves living in Nashville. The choice of The Franklin Theatre was not random at all: Hayley Williams and Paramore contributed to its restoration after the theatre shut down.
Paramore front lady was not a typical bride you might imagine: even though she was wearing a Vera Wang wedding dress, she decided to complement the outfit with a pair of Doc Martens Jadon Boots. Later that day, Williams took off the wedding stuff and put on a T-shirt with her husband's name. We are talking about a punk wedding after all.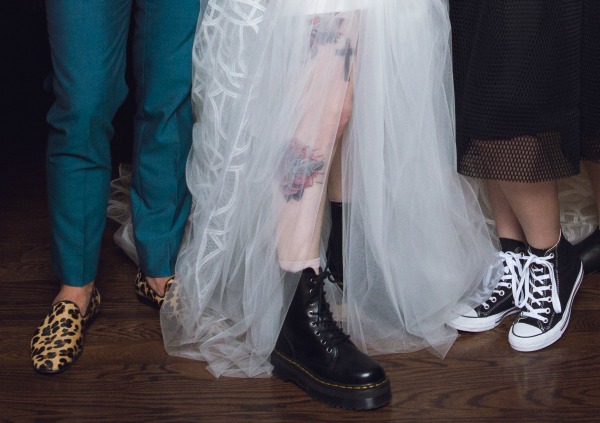 The photographers at the venue called the ceremony one of the most beautiful punk weddings they've ever seen. The live music backing for the wedding was delivered by Anthony Adams and The Night Owls.
Hayley Williams and Chad Gilbert started dating in 2008 and got engaged at the end of 2014, on Christmas Day.
What do you think of the wedding ceremony? Share your thoughts in the comments, and join Alterock Facebook and Twitter to stay tuned for rock and metal news.