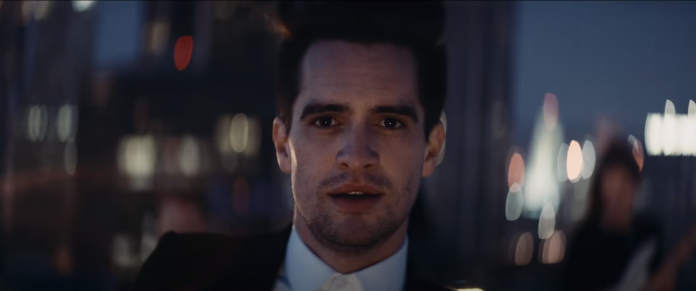 You think you know everything about Panic! At The Disco's frontman, charismatic Brendon Urie? Check out these fun facts!
Not only is Brendon Urie a singer, but he also plays nine different musical instruments: guitar, drums, piano, bass guitar, organ, cello, violin, accordion, and trumpet. This guy is seriously gifted!
Brendon worked at Tropical Smoothie Cafe to be able to pay his band's rent for their practice space. At the cafe, he often sang for customers:
"I would sing anything I was listening to at the time, but I was down to take requests. I remember singing some Scorpions songs, some W.A.S.P. 80s anthems are usually good for tips. It was a huge range of stuff. … Some people liked it, and some people didn't. I had to respect other people's wishes, but I had a couple people come in who would ask me to sing for a tip. That's always fun."
His biggest influences are Frank Sinatra, Weezer, David Bowie, Green Day, Queen and My Chemical Romance.
Brendon Urie has sung in front of Obama and Billy Joel!
He is a huge fan of Taylor Swift. As he says, "I thought I was a hardworker until I saw her. That's inspiring. She's so ambitious, nothing matters to her more than making the best possible thing. Best possible show, best possible song… Everything!"
Brendon is the only permanent member of Panic! At The Disco. The band is considered a solo project, but there are band members who only perform in concert tours.
When Brendon was a child, he was bullied for singing Disney songs at school. Well, look who's laughing now! In fact, Urie recently contributed a dynamic song for Disney's Frozen 2.
Brendon Urie could have gone down a very different career path if he hadn't ended up in Panic! At The Disco. During an interview with Hollywood Life he said he could have become a… cosmetologist:
"I would still play music, though it probably wouldn't pay the bills. I actually almost quit the band in the very beginning right before we got signed.

I was going to be a cosmetologist — cutting hair and doing makeup! Or maybe working for my dad as a land surveyor. I did that for six years and that sucked!"
---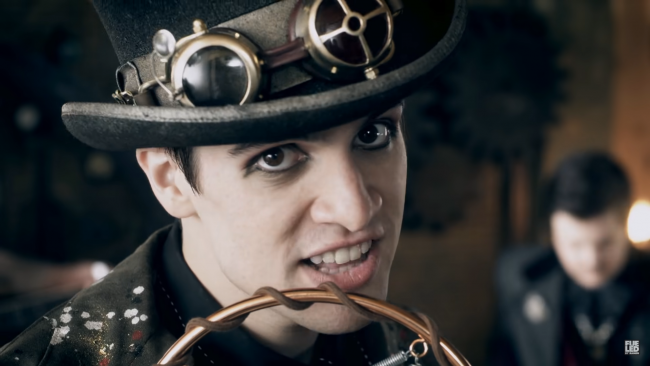 ---
Brendon moved out from LA to an undisclosed destination because of fans intruding on his personal properties. In 2017, Brendon wrote a post on Twitter saying:
"Three years ago, I bought a house. A dream home, really. I had a studio built in part of the house, wrote an album there, jumped off the roof into the pool countless times. It was incredible.

Also during that time, since my address was public, I would receive letters and/or gifts from fans. This never bothered me. But as time progressed, so did the amount of letters. Not just letters and gifts, this soon changed into visits and constant harassment from fans. It got so bad that I didn't feel safe in my own home."
Brendon Urie opened a new music studio called Notes For Notes in Henderson, Nevada, aimed to help young people with writing music. Notes For Notes is a no-profit organization that offers young people to create and record their music for free.
"I can tell you right now, if I had these tools at your age, the band would have taken off when I was 12",Urie said to Las Vegas KTNV. "You're probably going to get a sped-up version of what I got."
Brendon hosts livestreams on Twitch where he answers his fans' questions, plays games and keeps the fans up to date on what's happening with Panic! At The Disco.
He starred in the Broadway musical "Kinky Boots" in 2017. As Brendon said, the most challenging part in it was practicing the British accent. He was told that he sounds Australian and he had to take a one-hour lesson over Skype with a dialect coach.
Brendon admits that it was his mother who encouraged him to always believe in himself and follow his dreams. He also says that he takes after her very much. He opened up for Kerrang:
"She would always quote The Lion King and say: 'Remember who you are,' when I would go to school. And I thought about that a lot. My mom had a major influence on who I am – I am a mini her, for sure! If you met my mom you'd be like, 'Oh, I get it now.' The dance moves, the energy, the bounciness in the head!"
---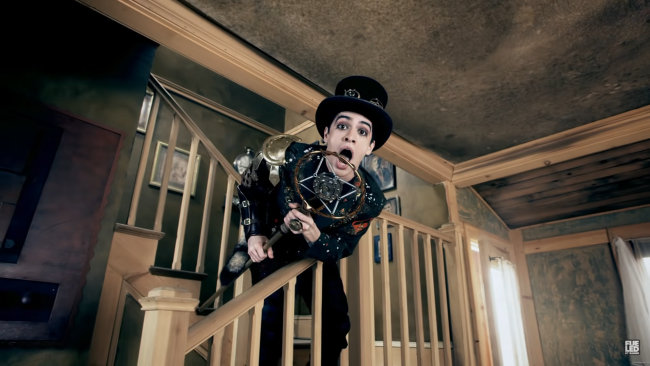 Panic! At The Disco and Fall Out Boy are tightly knit with each other. Brendon has appeared in some of their music videos (such as "What A Catch, Donnie" and "A Little Less Sixteen Candles, a Little More Touch Me"), but they had got to know each other much earlier.
Brendon Urie and Ryan Ross (P!ATD lead guitarist) once sent a demo of their songs to Pete Wentz, the bassist of Fall Out Boy. Luckily, Wentz didn't ignore the demo and signed them on his label Fueled By Ramen. And that was the start of fruitful collaboration.
Brendon first met his future wife (Sarah Orzechowski) during Panic! At The Disco tour in 2010, but at that time Sarah had a husband. Eight months later, Hayley Williams from Paramore brought Sarah to one of Brendon's shows and re-introduced them. Brendon married Sarah in 2013. The song "Sarah Smiles" from the album "Vices And Virtues" was inspired by her. What a gorgeous couple!
---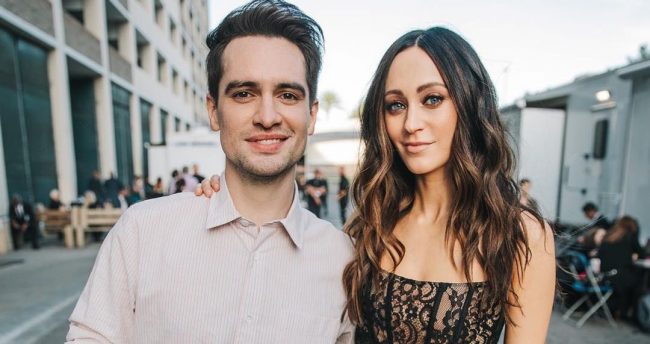 Did you enjoy our fun facts? If you did, be sure to stay tuned with us on AlteRock Facebook and AlteRock Twitter!