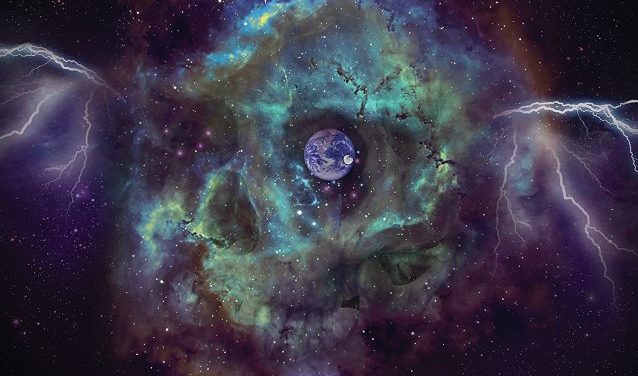 The band planned a surprise release but apparently couldn't keep the details secret
October 27, 2016
We are talking about the band's seventh release, and the band's name for a second is Avenged SEVENfold, so normally we'd be expecting the band to put a lot of effort into "warming up" and exciting their fans about the upcoming record with a significant ordinal number. But it's not A7X's case! The group figured, why not surprise their fans with an out-of-the-blue seventh album?
Except the band was kind of hoping to keep it secret… Sorry, fellows! According to media reports, Amazon Canada appears to have leaked details about the album, including its (rumoured) title, the release date, artwork and even the track listing.
The follow-up to 2013′ record Hail To The King, the seventh album is believed to be titled The Stage, just like A7X's recent single (watch it below if you missed it). The new longplay is expected to be released this Friday, October 28.
The presumable tracklisting of the new album can be seen below:
'The Stage'
'Paradigm'
'Sunny Disposition'
'God Damn'
'Creating God'
'Angels'
'Simulation'
'Higher'
'Roman Sky'
'Fermi Paradox'
'Exist'
A while ago, wrestler Chris Jericho and the band's friend M. Shadows posted on Instagram that the album would be titled Voltaic Oceans and mentioned December 9 as the release date, but the post was deleted later. Let's wait for the group's official announcement of the upcoming album in the next few days.
To A7X's other recent news, the band will also release a compilation on December 2, titled The Best of 2005-2013. The release is a two-disc set comprised of 18 songs from the band's collaboration years with Warner Bros.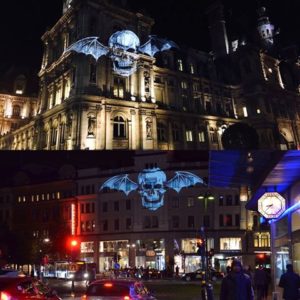 In addition, the compilation will include covers of Pantera's song 'Walk,' Iron Maiden's 'Flash of the Blade' and Black Sabbath's 'Paranoid, as well their video game soundtracks 'Carry On' (taken from Call of Duty: Black Ops II) and 'Not Ready to Die' (featured in the game Call of the Dead).
In the meantime, projects of the band's logo, the Deathbat, keep popping up in major cities all around the world, and it fits just right for Halloween, which is just around the corner. Have you seen the Deathbat anywhere in your city? Send us your pics! And join Alterock Facebook and Twitter to stay tuned for rock and metal news.
Avenged Sevenfold's new album is titled 'The Stage' and will be in your hands very very soon ?? pic.twitter.com/OvcLPZZvR0

— The Metal Core (@TheMetalCore) October 27, 2016