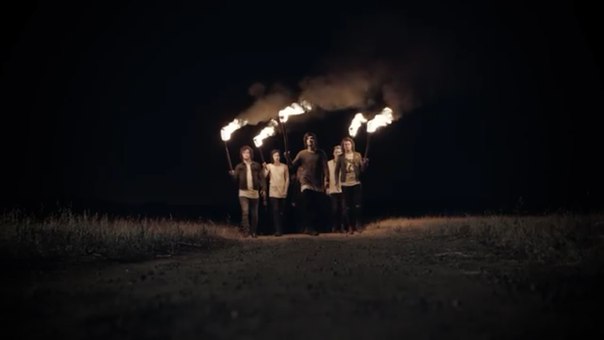 Asking Alexandria are "standing tall for all to see" in new 'Here I Am' music video
May 25, 2016
Asking Alexandria have unleashed the official music video for 'Here I Am', the track from their new album, The Black. The clip was directed by Steven Contreras. Be sure to give it a look below.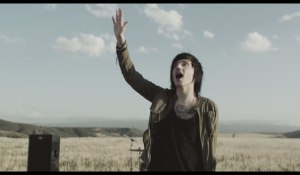 Ben Bruce (guitars) says: "This is definitely the most visually epic music video we have created. It's a story about hope and strength and loving the person you are. Stand up for yourself and what you believe in. We love the AA Family and cannot wait to share this video with the world."
The video opens with the following quote by Ben Bruce: 'In a world tainted by hate and negativity, stand out, shine bright and always be proud of who you are'. Lyrically, 'Here I Am' is a life-asserting and encouraging track, looking at the future with no fear and at the past – with gratitude:
I'm unashamed of my mistakes
I walked the path I had to take
It's made me who I am today
This reign of hate is done
We're gonna take this over now
And we've only just begun
More: ASKING ALEXANDRIA Release Melodic Track 'Send Me Home'
The Black LP was released on March 25 and debuted at spot #9 on Billboard 200. It is the first album with Denis Stoff on vocals after Danny Worsnop left the band.
Stoff had quite a strong following on YouTube, covering AA prior to joining the band. First, his cover efforts led to a deal with Sumerian for his band Down and Dirty. One day Ben Bruce (lead guitar, vocals) sent Stoff an email, inviting him to try his vocals for AA, and soon the band officially included the new singer into their official lineup.
Watch 'Here I Am' video below, share your thoughts in the comments, and join Alterock Facebook and Twitter to stay tuned for rock and metal news.