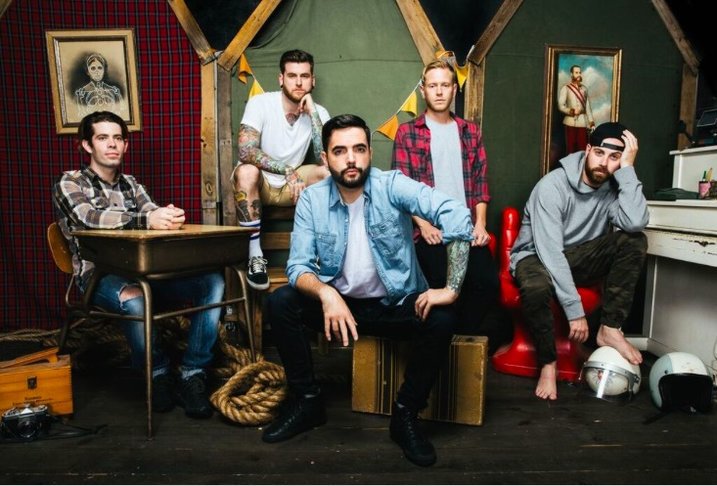 The musicians "try and get away from the tension" in their new song from the upcoming album, Bad Vibrations
A Day To Remember have shared the third single from their upcoming album, Bad Vibrations. The new track, titled 'Bullfight', was launched via BBC's Radio 1 Rock Show. Though the song is a soft one and clean vocals prevail, it is not devoid of the band's singature moments. Give the new song a listen below.
Watch: A DAY TO REMEMBER's Music Video For Album's Title Track, 'Bad Vibrations'
The group has recently published an impressive list of upcoming tour dates in support of the new record, with tour legs in Australia, Europe and the UK already confirmed and booked all the way into the end of winter. In Australia A Day To Remember will be joined onstage by Of Mice & Men. See the full list of dates and locations here.
More: A DAY TO REMEMBER Get Trapped in Elevator with DEVIL WEARS PRADA, WORD ALIVE
The band's new full-length, Bad Vibrations, will be released September 2 through their own label ADTR Records.